With the robotic board handling system, the company increased production an average of 20-30 percent and as high as 60 percent on some products.

Contributed by | Motion Controls Robotics
Challenge
An international building products company that provides support to general contractors, architects, engineers and governmental agencies needed an automated way to stack flat and tapered boards to both increase speed and alleviate large turnover in manpower.
Before working with Motion Controls Robotics, the company had no automation. Employees manually lifted and stacked the boards, often leading to injuries. The company also had a high employee turnover rate and used some temporary staff. In addition, the stacks created manually were often uneven, making it difficult to keep the products from leaning.
Solution
Motion Controls Robotics recommended a system using a robot with a vacuum-powered end-of-arm tool to position, square and pick up the boards from the existing equipment. The robot lifts the board and sets it onto a chain conveyor, rotating every other board. At a pre-determined count, the stacks are sent out to handling conveyors that move them to down-line equipment.
Motion Controls Robotics installed, tested and provided training and support during the startup to familiarize the associates on how to operate the equipment. Motion Controls Robotics technicians directly supervised start-up, eventually turning over operation to the newly trained employees.
Details
The robotic board handling system used two Fanuc M-410iB robots, HandlingTool software and custom written software to handle the robot motion. Peripheral equipment included an Allen Bradley 505 plc, and Panel View Plus1000 HMI.
Result
According to the company, this system allowed for three fewer employees per shift. By decreasing the number of employees, the company reduced manpower turnover and injuries. Straighter and neater stacks could not be achieved using the original manual system. With the automated system the robots can stack precisely and also rotate tapered boards every other part which allows for more even and straighter stacks.
With the robotic board handling system, the company increased production an average of 20-30 percent and as high as 60 percent on some products.
This robotic stacking system has run for nearly six years in one plant and more than a year in the latest plant to install the system. The robotic stacking system has been installed in six plants, with orders placed for three additional systems.
About Motion Controls Robotics
The key to Motion Controls Robotics' long term success is simple. We provide well-engineered robotic solutions, pay attention to our customers' needs and deliver excellent service for our systems. Our customers enjoy a high level of customer service and support and keep coming back for new systems. Motion Controls Robotics continues to develop technology and add new specialized applications that help keep our customers, American manufacturers, competitive.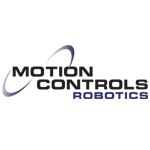 Motion Controls Robotics, Inc.
As a FANUC Certified Servicing integrator with complete design, manufacturing, installation and support services, Motion Controls Robotics provides fully integrated robotic systems built to the excellent engineering standards you expect. Our systems help manufacturers and packaging companies save time and money.
Other Articles
The 4 in the 4D represents the additional level of visual process information available, "Making the invisible – visible." This means that on the screen the user receives 3D visualization of the robot's movement.
The process of having employees work alongside robots is constantly improving. While this change may seem to be a small change, it does give more space for actual collaboration.
Downtime near zero vs. extended downtime of former gantry system.
---
Comments (0)
This post does not have any comments. Be the first to leave a comment below.
---
Post A Comment
You must be logged in before you can post a comment. Login now.
Featured Product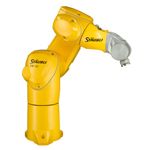 Stäubli offers a complete range of robotic tool changing systems for payloads of 20 kg to 1,530 kg and torsion moments from 30 to 12,500 Nm, designed for use in virtually every industry. The tool changers adapt to customer-specific applications with different modules for media, data, power, etc. The new MPS 130 robotic tool changer is powerful, very robust, and designed for a huge range of applications. It features multiple couplings for air/vacuum connections, and can be equipped with connectors for data and electrical transmission. Very compact dimensions, with a coupled height of only 67 mm, make the MPS 130 the first choice for applications requiring a high number of mating cycles.