Manufacturing

Marketing Partner
---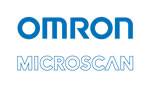 Microscan
Microscan is a global leader in the design and manufacture of Machine Vision, Auto ID and Verification solutions. From product inspection to robotic guidance to barcode and direct part mark decoding, Microscan products serve a broad range of applications and are recognized worldwide for high quality and leading technology. Microscan develops barcode and machine vision products that help manufacturers reduce costs, increase yields, improve product quality, and comply with industry regulations.
---
Mailing Address:
700 SW 39th Street
Renton, WA 98057
United States of America
Tel: (800) 762-1149
Fax: (425) 226-8250
Email: info@microscan.com
Website: http://www.microscan.com
Company Category: Factory Automation
Geographic Region: USA - North West
Company Sector: Manufacturing
Keywords: microscan, machine vision, barcode, reader, vision
Partner Status: Marketing Partner
---
Products
This Company does not currently have any Products
---
Articles
The inevitable Internet of Things is already taking shape, absorbing the world of consumer devices and hovering on the horizon of industrial manufacturing.
Using machine vision inspection with high-performance Gigabit Ethernet (GigE) cameras, ISW GmbH designs turnkey hardware/software solutions for the pharmaceutical industry to specifically ensure accurate dimensions and fill levels of ampoules in production, replacing error-prone manual quality control processes.
Understanding an application's requirements is critical in choosing the best device for successful data acquisition.
Case Study: Prodrive Technologies, The Netherlands
If a barcode or marking is unreadable, it can result in recalls, unhappy customers, and even fines. It is important to identify these issues early by implementing regular checks and verification to ensure quality.
Compared to manual inspection, a machine vision and barcode reading system offers improved accuracy, higher consistency, and it works non-stop, day in and day out.
The EUROPattern Microscope is a high-performance automation solution designed for the evaluation of immunofluorescence slides in autoimmune diagnostics.
A comprehensive Del Monte quality initiative sought to ensure product code legibility, and improve labeling accuracy and overall traceability of its canned fruits and vegetables.
---
---