Manufacturing

Marketing Partner
---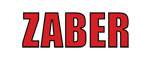 Zaber Technologies Inc
Zaber's extensive line of computer controlled motorized linear slides, miniature linear actuators, motorized rotary stages, motorized mirror mounts, goniometers and other devices, make automating sub-micron positioning applications quick, easy, and affordable.
---
Mailing Address:
#2 605 West Kent Ave. North
Vancouver, BC V6P 6T7
Canada
Tel: 1-604-569-3780
Fax:
Email: marketing@zaber.com
Website: http://www.zaber.com/
Company Category: Factory Automation
Geographic Region: Canada - West
Company Sector: Manufacturing
Keywords: Linear slides, actuators, stepper motor controllers
Partner Status: Marketing Partner
---
Products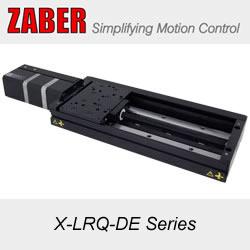 Zaber's new and improved stage (X-BLQ-E) is a closed-loop, belt-driven motorized linear stage with built-in motor encoder and controller. With travel lengths up to 3 m, 10 µm repeatability, and a maximum speed of 2.0 m/s, X-BLQ-E stages are perfect for rapid positioning over large distances. A built-in motor encoder allows closed-loop operation and slip/stall recovery, and an optional indexed knob provides manual control for operation without a computer. Like all Zaber products, the X-BLQ-E Series is designed for easy set-up and operation.
---
Articles
This Company does not currently have any Articles
---
Press Releases
Zaber's new product, the X-NMS-E Series, simplifies motion control by incorporating a built-in controller and motor encoder. Capable of over 25,000 microsteps per revolution and up to 2800 rpm, this compact stepper motor includes a detachable home sensor and small magnet. An additional, optional away sensor is also available.
The X-LRQ-E Series devices are Zaber's recently released industrial-style stages, combining high load and thrust capabilities in a compact size. The dual-rail design has a low profile measuring only 36 mm high, with a 100 kg load capacity.
---