Printable Robots From MIT
The Massachusetts Institute of Technology (MIT) is leading an ambitious new project to reinvent how robots are designed and produced. Funded by a $10 million grant from the National Science Foundation (NSF), the project will aim to develop a desktop technology that would make it possible for the average person to design, customize and print a specialized robot in a matter of hours.
The project envisions a future desktop technology that prints actual programmable hybrid electro-mechanical devices from simple descriptions on-demand, anywhere, and with performance one would expect from a team of professional engineers, using advanced materials. The project aims to transform manufacturing as dramatically as the personal computer democratized information technology and transformed how we communicate.
Comments (0)
This post does not have any comments. Be the first to leave a comment below.
---
Post A Comment
You must be logged in before you can post a comment. Login now.
Featured Product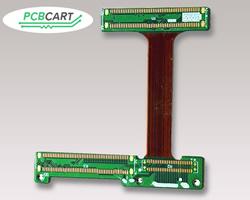 PCBCART, a professional PCB manufacturer and assembler with a successful track record spanning over 14 years, offers prototype to mass production of HDI flex-rigid PCBs. By combining HDI technology with flex-rigid printed circuit boards, HDI flex-rigid PCB is an optimal solution for full flexibility. It can be bent, folded or twisted to fit devices in a way no other PCBs can, which ultimately reduces space requirements, enhances performance, brings greater stability and improved durability. On the other hand, the incorporation of HDI technology reduces component weight, optimizes packaging utilization, improves reliability and eliminates the need for fragile wiring and additional interface connections. Because of those benefits, HDI Flex-rigid PCB is widely used in a variety of applications, from terminal communication and supercomputing to military and aerospace systems. Additionally, the reduced space and weight of HDI flex-rigid PCB entails that it is extremely useful in wearable technologies and medical devices. It has also been successfully incorporated into sensors, tools and vision systems.