CoroWare to Design and Prototype Mobile Robot Platform for SBIR Program
KIRKLAND, Wash., Feb. 28, 2012 -- CoroWare, Inc. (OTCBB: COWI) announced today that its subsidiary CoroWare Technologies signed a consulting agreement with Man Made Machines to provide mobile robotics design and development services in support of a Small Business Innovation Research (SBIR) program.

"We look forward to working with CoroWare for the specification, design and development of a mobile robot prototype for this SBIR," said Arasch Lagies, president of Man Made Machines. "CoroWare's project coordination, mechanical design, and prototype development capabilities will help us achieve our milestone commitments on or ahead of time."
Over the past 5 years, CoroWare's Robotics and Automation business unit has provided custom robotics engineering services to corporate researchers, government integrators, and manufacturers of telepresence robots and unmanned aerial vehicles (UAV). CoroWare has provided capable and affordable expertise in the areas of mobile robot simulation, complex data visualization, custom robot design, systems architecture and design, and robotic applications development.
"We are pleased to have signed this prototype design and development agreement with Man Made Machines," said Lloyd Spencer, president and CEO of CoroWare. "CoroWare's Robotics and Automation consulting team look forward to ensuring that man Made Machines will achieve their SBIR milestone commitments on or ahead of time."
About CoroWare
Headquartered in Kirkland, Washington, CoroWare is a solutions integrator with expertise in affordable and open mobile robotics; business class video conferencing; and operational business intelligence. Since 2004, CoroWare has delivered mobile robotics consulting services, solutions, and products to customers worldwide in Europe, Asia, and the Americas.
CoroWare is recognized as an innovative mobile robotics solutions integrator in the research community because of its expertise in Robotic Operating System (ROS), robotics simulation, and application development. CoroWare's CoroBot product line has been shipped to over 80 corporate and academic researchers in over 20 countries worldwide.
In 2012, CoroWare was listed in the RBR50 list of robotics companies to watch by Robotics Business Review. http://www.roboticsbusinessreview.com/site/more_about_the_rbr50
For more information on CoroWare and its products and services, please visit www.coroware.com.
Featured Product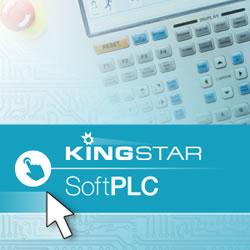 The top machine builders are switching from proprietary hardware-based PLCs, like Allen-Bradley, TwinCAT, Mitsubishi and KEYENCE, to open standards-based EtherCAT-enabled software PLCs on IPCs. KINGSTAR provides a fully-featured and integrated software PLC based on an open and accessible RTOS. KINGSTAR Soft PLC also includes add-on or third-party components for motion control and machine vision that are managed by a rich user interface for C++ programmers and non-developers alike.