Free GstarCAD MC for Android has been officially released to give users more flexible and convenient solutions. This application will give new experience to users with its new features.
Beijing, China: March 5, 2012-GstarCAD, a leading 2D/3D CAD software provider today officially released its free GstarCAD MC (Mobile Client) application on the Android platform, aiming at bringing flexibility and convenience to wider range of mobile users.

GstarCAD MC for Android inherits all advantages of the previously launched applications for iPad, iPhone and iTouch. Functions include viewing, creating, annotating, editing and sharing CAD files directly on an Android device are still available. However, this application features with some new added functions and advancements.
Users can experience practical new functions with GstarCAD MC on Android. GstarCAD MC on Android is capable of remembering the recently used documents, enabling users to search their operation history more convenient. Besides, users can manipulate their drawings more flexible by using the menu of the application. In addition, users can directly exit from the program in one step, avoiding tedious procedures and saving a lot of time.
Advancements include local documents management, saving, zoom and pan functions, etc. Users are not only allowed to save their drawings, but also to specify the path. With this function, the management to the local files becomes more convenient. In order to exit from the full screen view, users will shake their mobile devices with the previously released applications, while with GstarCAD MC for Android they can approach this by pressing the menu key. When it comes to zoom and pan, GstarCAD MC on Android still supports operation with two fingers, but it also realizes this through the volume control key.
GstarCAD MC on Android is available today at no charge from GstarCAD website at:
http://www.gstarcad.net/ver.php?id=15&for=1
About GstarCAD
GstarCAD is fast, powerful, .dwg-compatible CAD software for the AEC, mechanical, manufacturing, electrical, GIS, survey and mapping industries. The world-class 2D/3D CAD software platform is based on IntelliCAD technology.
GstarCAD's powerful functions, .dwg compatibility, and programming platform, are built on a cost-effective solution with an easy to user interface. Gstarsoft ensures that your design inspiration comes true.
Contact Information
Web: www.gstarcad.net
Email: sales@gstarcad.net
Tech: support@gstarcad.net
Suzhou Gstarsoft Co., Ltd
No.1355, Jinjihu Avenue, Suzhou Industrial Park, Jiangsu, 215021, China
Phone +86 512 62870220
Fax +86 512 62528938
Beijing Branch
Room 305, Block A, Kejicaifu Center, NO.8, XueQing Road, Haidian District, Beijing, 100085, China
Phone +86 10 82736615
Featured Product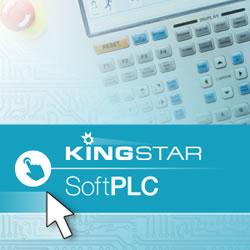 The top machine builders are switching from proprietary hardware-based PLCs, like Allen-Bradley, TwinCAT, Mitsubishi and KEYENCE, to open standards-based EtherCAT-enabled software PLCs on IPCs. KINGSTAR provides a fully-featured and integrated software PLC based on an open and accessible RTOS. KINGSTAR Soft PLC also includes add-on or third-party components for motion control and machine vision that are managed by a rich user interface for C++ programmers and non-developers alike.