ROS Fuerte Release Candidate 1 is now available.
Thanks to all who have filed bug reports and provided patches to fix issues during the ROS Fuerte Beta process. Barring any last-minute issues, this release candidate will be the official ROS Fuerte release, so we encourage all users to try this release out.

Ubuntu users: If you have a previous install of ROS Fuerte Beta, please use "sudo apt-get update; sudo-apt-get upgrade" to make sure that all packages are properly updated.
Non-Ubuntu users: Installation instructions for the experimental platforms like OS X and Arch are still in progress, so we encourage users of those platforms to help test and contribute.
Featured Product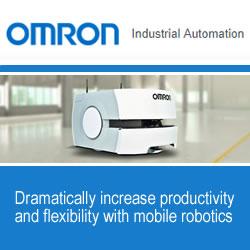 The Omron Adept Lynx Cart Transporter is an Autonomous Intelligent Vehicle (AIV) designed to attach to movable carts and transport them from a pickup location to a drop off location. Applications include line-side inventory replenishment, moving flow racks, transporting Work in Progress (WIP) between process steps, and moving finished goods to the warehouse. The Lynx Cart transporter leverages Natural Feature Navigation to autonomously find a path through the facility without the need for any facility modifications necessary.