India customers share their experience about the service of their software supplier.
We all know that when a customer purchases software, he also needs the additional serviced. Since no matter what software customers apply, they come across problems from time to time due to a variety of reasons. However, customers are always frustrated and disappointed by their suppliers for technique support.

Ramesh, the designer of an India engineering company, is no exception but troubled with problems brought by the software he uses in architecture design. When asked the service of their former supplier, he got even angrier: "They made good promise to us about after-sales service. But they seem to disappear when problems come out. No one answers my question and this makes our work very difficult."
Now Ramesh doesn't need to worry about this, because his company selected another product for him-GstarCAD2012. Sunil, the project manager of this India engineering company says, "We chose GstarCAD2012 for several reasons. The most important aspect is its guaranteed service. We searched the Internet and also asked the customers of GstarCAD in India, they spoke highly of the service. Besides, GstarCAD2012 proved its powerful functions and high performance under our tests. The price is also reasonable. "
"The high-quality and in-time service of GstarCAD satisfies us. Time is very important for us and a delayed or no answer will make the loss of business. When we need help, their technique supporters are always there, ready to provide best solutions for us. Besides, their service staff have technical knowledge and are able to solve our problems." Ramesh adds.
With more than 20 years' development history, GstarCAD, the leading 2D/3D CAD software provider, always puts customers' requirements as prior. Focusing on offering best products and service is the principal of GstarCAD. In future, GstarCAD will adhere to this principle and optimize customers' benefits with unremitting efforts.
About GstarCAD
GstarCAD is fast, powerful, .dwg-compatible CAD software for the AEC, mechanical, manufacturing, electrical, GIS, survey and mapping industries. The world-class 2D/3D CAD software platform is based on IntelliCAD technology.
GstarCAD's powerful functions, .dwg compatibility, and programming platform, are built on a cost-effective solution with an easy to user interface. Gstarsoft ensures that your design inspiration comes true.
Featured Product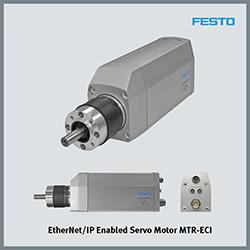 Mechatronic Motion Solutions from Festo is a unique system of components, modules, and software. It integrates all types of pneumatic, servopneumatic and (electro)mechanical automation motion and combines them according to your task. Irrespective of the control system environment you use, Mechatronic Motion Solutions always provides the appropriate interfaces. The fingers can be actively moved and their strength amplified; the operator's hand movements are registered and transmitted to the robotic hand in real time. The objectives are to enhance the strength and endurance of the human hand, to extend humans' scope of action and to secure them an independent lifestyle even at an advanced age.