The robots can carry onboard third-party sensors for monitoring blood pressure, pulse, oxygen and more, allowing human nurses and other care providers to devote more time to more demanding tasks
May 15, 2012

HOUSTON--As the world's population ages, Quantum International Corp. (OTCBB: QUAN) is exploring new opportunities to deliver advanced personal assistance robots capable of helping the elderly and chronically ill lead more independent and productive lives.
Currently, robotics developers in the U.S. are testing innovative new home-care automatons designed to reduce stress on families and other caregivers charged with assisting seniors and others requiring day-to-day care. These robots include navigation software that has been demonstrated to determine static and dynamic obstacle avoidance skills, eliminating the need for joystick control or programmed pathways.
The robots can carry onboard third-party sensors for monitoring blood pressure, pulse, oxygen and more, allowing human nurses and other care providers to devote more time to more demanding tasks. Designed with safety in mind, these interactive machines have reportedly been received enthusiastically by both care givers and receivers.
Personal assistance robots may represent a major breakthrough in home care as the global population of seniors grows rapidly. According to the U.S. Census Bureau, the number of elderly people in the world will exceed the number of children within a decade, placing greater demands on a shrinking number of young caregivers and taxing social insurance programs.
QUAN believes that personal care robots hold tremendous potential for reducing the stress on families and welfare institutions by automating many tasks currently provided by nurses and other caregivers. The company is currently investigating ways to capitalize on the demand for new robotics solutions to the pressing challenges faced by the healthcare industry in the 21st Century.
QUAN plans to announce its initial business targets in the red-hot robotics space soon. For more information on Quantum International's robotics initiatives, please visit http://www.quantuminternationalcorp.com/investors.html.
Quantum International Corp. is working to develop the next generation of robotics technology to compete in a booming global industry alongside Hansen Medical, Inc. (NASDAQ: HNSN), MAKO Surgical Corp. (NASDAQ: MAKO), Covidien (NYSE: COV) and Accuray Incorporated (NASDAQ: ARAY).
About QUAN International Corp.
Quantum International Corp. (OTCBB: QUAN) is an emerging robotics innovation company working to commercialize the next generation of sophisticated, automated technology. The Company is positioning itself to develop, deliver and market the most cutting-edge innovations in robotics in order to leverage the worldwide demand for the precision, speed, and cost-effectiveness these technologies offer.
For more information about Quantum International Corp., please visit http://www.quantuminternationalcorp.com.
Featured Product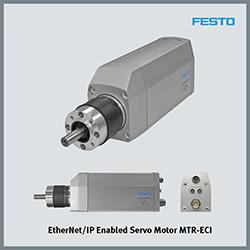 Mechatronic Motion Solutions from Festo is a unique system of components, modules, and software. It integrates all types of pneumatic, servopneumatic and (electro)mechanical automation motion and combines them according to your task. Irrespective of the control system environment you use, Mechatronic Motion Solutions always provides the appropriate interfaces. The fingers can be actively moved and their strength amplified; the operator's hand movements are registered and transmitted to the robotic hand in real time. The objectives are to enhance the strength and endurance of the human hand, to extend humans' scope of action and to secure them an independent lifestyle even at an advanced age.