The club is a part of the OSU College of Engineering
TUALATIN, Ore., November 7, 2012 - DWFritz Automation Inc., headquartered in Tualatin, Ore., today announced sponsorship of the Oregon State University Robotics Club, a student organized club of over 100 engineers and enthusiasts - (website: http://groups.engr.oregonstate.edu/osurc/index.php). The club is a part of the OSU College of Engineering, and their purpose is to enable the ambition and initiative of students to build robots for fun and competition, through a community of like-minded roboticists. OSURC members participate in international competitions against university and professional teams, and membership is open to all majors and engineering disciplines.

Dr. Jonathan Hurst, OSU Robotic Club advisor and Assistant Professor, states "We are very excited about our new partnership with DWFritz as they are not only providing project funding, but they have invaluable expertise for mentoring students in a variety of pertinent engineering disciplines."
DWFritz and OSU expect the partnership to grow over time. VP of Engineering, Michael Tanguay says "Student and professional development is a primary value of DWFritz and this sponsorship helps connect us with leading edge thinkers and research in Oregon."
About DWFritz Automation
DWFritz Automation, a leading provider of precision automation solutions since 1973, develops, designs, builds, and supports engineered-to-order automation systems, specializing in precision inspection and assembly equipment using intelligent motion control, vision and robotics. DWFritz Automation serves global customers in advanced manufacturing and is located at 12100 SW Tualatin Road, Tualatin, Ore., 97062. For more information, visit DWFritz.com.
Featured Product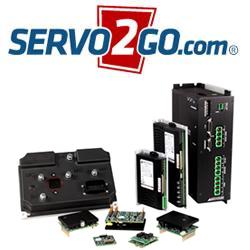 The PF/PFC series tin-can stepping motors are conventional magnet-driven rotary stepper motors with a permanent magnet in their rotor core. Rotating in proportion to the number of pulses sent to the motor, the stepper motor is frequency synchronized and can change speed depending on the frequency of the pulse signal.