The addition of Reinair Systems helps to solidify RoboVent's growing presence in the southeast U.S. region.
STERLING HEIGHTS, MICHIGAN - John Reid, president of RoboVent Products Group announced the acquisition of Reinair Systems of Knoxville, Tennessee. Reinair is a provider of turnkey dust and fume collection systems for metalworking processes used in the automotive and construction equipment manufacturing industries.

RoboVent is known as a leading provider of ventilation systems for manufacturing that improve production quality and employee safety. Their systems and products can be found in manufacturing facilities engaged in metalworking and other process systems across North America.
The addition of Reinair Systems helps to solidify RoboVent's growing presence in the southeast U.S. region where they already serve customers in the automotive and transportation industries. Earlier Reid described his growth strategy: "We identified markets where we know RoboVent can make important contributions to the success of key manufacturing segments." The industries in this geographic territory "fit our strategy perfectly."
In addition to their innovative air filtration technology, RoboVent provides customized solutions with value-added services such as single-source convenience, installation, industry-leading warranties and maintenance programs. Some of the industries RoboVent serves are automotive, industrial machinery, food processing, chemical and pharmaceutical. Air ventilation and filtering for process systems in these facilities is RoboVent's area of expertise.
Greg Carmichael, formerly General Manager of Reinair, is now Sales Manager of the Southeast Region for RoboVent. "Becoming a part of RoboVent has streamlined our operations. Before we covered a lot of the same territories. Now we're able to focus more on specific areas. We're more efficient now," said Carmichael. RoboVent has retained all of Reinair's employees in Knoxville. The combined strength of the two companies also means that Carmichael and his staff can now offer expanded engineering services in collaboration with the engineering staff at RoboVent's Michigan headquarters.
About The Company
During the past 23 years RoboVent has established itself as leader in the field of air filtration with highly efficient, reliable and cost-effective systems installed at major manufacturing operations across North America. Applications include welding, cutting and metalworking; dust and lubricant mist collection; and general ventilation. At its core, RoboVent is an environmental problem solving company for process systems. Their expertise and resources in collecting, filtering and recycling contaminated air can be applied to almost any process in the manufacturing environment.
Featured Product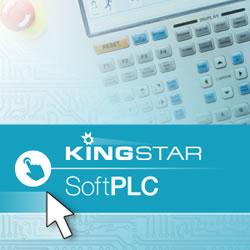 The top machine builders are switching from proprietary hardware-based PLCs, like Allen-Bradley, TwinCAT, Mitsubishi and KEYENCE, to open standards-based EtherCAT-enabled software PLCs on IPCs. KINGSTAR provides a fully-featured and integrated software PLC based on an open and accessible RTOS. KINGSTAR Soft PLC also includes add-on or third-party components for motion control and machine vision that are managed by a rich user interface for C++ programmers and non-developers alike.