JTS is a full-featured software development kit for SAE JAUS Services.
Neya Systems LLC has announced that it will be providing hosting and support services for the JAUS Tool Set (JTS). JTS is a full-featured software development kit for SAE JAUS Services. Neya has provided technical management and development support for JTS for the past two years, and Neya's staff are all well versed in the creation of SAE JAUS Services, and in the operation and use of JTS. In addition to provide code generation, JTS includes support for documentation generation, GUI-based service creation, and Eclipse integration. JTS is the only fully open source and fully SAE JAUS Compliant toolkit available today.

Neya is proud to provide on going support for JTS, This including providing hosting services, forums with technical support, blogs, maintenance updates, and options for paid support. "We believe JTS is an important asset to the JAUS community, and we are committed to maintaining the only fully open implementation of the SAE JAUS Standard," said Dr. Parag Batavia, president of Neya Systems.
Featured Product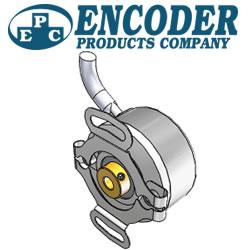 EPC is excited to announce our NEW online 3D Configurator. This new tool makes it even easier to configure EPC's products exactly how you need them for your application. The 3D Configurator interface is intuitive and works in any web browser for both desktop and mobile. It'll only take you a moment to learn your way around the program. Careful, though: it's so fun to play with, you may spend a whole afternoon on it!