The web has become the world's main communications arena accessible anytime anywhere.
Bologna, February 4, 2013- A brand new content-rich website platform, powered by cutting edge technology, has been launched by Datalogic providing a single route into the company's plethora of business solutions for the Automatic Identification industry and its markets.

Rather than just an information platform, the new website is a powerful communications tool providing a one-click gateway to the world of industry solutions, applications, products, news, views and interviews that is Datalogic - a global leader in Automatic Identification and total solutions provider of bar code readers, data collection mobile computers and vision systems.
Customers and visitors to the site will benefit from increased speed, through a faster search engine providing integrated improved content in a standardized format and allowing them to reach vertical content more quickly and easily, knowing that whatever they access will be fresh, current and up-to-the-minute.
Now, the well-classified platform allows for intuitive routing comprising one gateway and one brand so site visitors can reach the area suited to their search - whether it is a solution for a vertical market application specific to Automatic Data Capture or Industrial Automation - or both. This comes with all the usual tools surrounding business needs, product information, solutions, support and service, datasheets, downloads and more - all accessible without having to mine the site through a labyrinth of sub-pages and menus.
"For Datalogic, driving innovation is something which influences all our corporate decisions and it is with this philosophy that we have invested in our advanced communications tools," said Datalogic Group CEO, Mauro Sacchetto. "Our new website will, without a doubt, improve the quality of care and professionalism that we guarantee for our customers. In addition, it is an opportunity to support Datalogic brand awareness in all markets where we operate."
The web has become the world's main communications arena accessible anytime anywhere. It is also extremely complex and with this in mind, Datalogic has designed a platform that is intuitive so that web visitors do not waste any time in reaching, understanding and finally learning about the company and its solutions. For this reason there are more images and videos with less texts and pages. By migrating from a double click philosophy to one site in one page, almost every subject can be reached through a new integrated footer in every page. In addition, the new website, which is available in 8 languages, has reduced the total number of previous pages by almost 50 percent through direct signposting.
Featured Product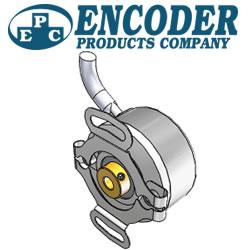 EPC is excited to announce our NEW online 3D Configurator. This new tool makes it even easier to configure EPC's products exactly how you need them for your application. The 3D Configurator interface is intuitive and works in any web browser for both desktop and mobile. It'll only take you a moment to learn your way around the program. Careful, though: it's so fun to play with, you may spend a whole afternoon on it!