Try the L3 linear actuators with applications needing a little more force.
Based on modified hybrid stepping motors, ElectroCraft's AxialPower Plus linear actuators are capable of producing linear forces up to 800 pounds and resolutions up to 0.000125" per 1.8° step.

Available in NEMA frame sizes 11, 17, 23 & 34 these actuators provide torques to 395 oz-in or 280 Ncm.
The reliability and precision of the AxialPower Plus and L3 linear actuators come from using only the highest quality parts such as stainless steel to increase the durability of the actuating leadscrews, and the internal rotating nuts are made from a range of engineered polymers which provide low-friction smooth operation.
For applications needing a little more force, try the L3 linear actuators.
More information on Linear Actuators from ElectroCraft can be found at the link below-
http://www.servo2go.com/search.php?search=Hybrid Stepper Motor Linear Actuators&D=PROD
Featured Product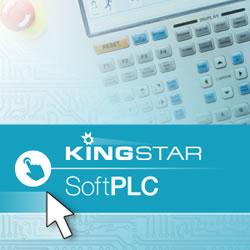 KINGSTAR Soft Motion is an open and standards-based, real-time software-only solution that streamlines motion control automation. Soft Motion runs directly on the 64-bit PC, uses the NIC card for I/O, and uses the powerful EtherCAT protocol to free you from the shackles of proprietary and costly hardware. With Soft Motion, motion control engineers can design, develop and integrate real-time PC-based machine controllers in a "plug-and-play" environment for consolidated, inexpensive and scalable motion control.