The threat of malware is a huge issue for drone manufacturers and operators
Tokyo | Palo Alto - Mar 25, 2013 - Guardtime, the leading provider of Keyless Signature Infrastructure (KSI) technology for the authentication of electronic data, today announced it is partnering with Japan Drones, the leading developer of custom software for miniature Unmanned Aerial Vehicles (UAVs) selling into the Japanese market. Keyless Signatures provide proof of signing time, signing entity and data authentication while the verification of the signature can be done offline without reliance on keys, secrets, or the existence of a trusted third party.

Ensuring the absence of malware and confidence over the integrity and authenticity of software on UAVs is an absolute must. CEO Randy Mackay of Japan Drones said, "By using keyless signatures to sign source code stored in Github, but also access logs and compiled binaries, we have a completely mathematical and independent audit trail over the provenance of electronic data executing on our UAVs as well as the real time video and telemetry data that is being recorded." "Guardtime's KSI technology is completely unique in that there are no keys to be compromised, thereby vastly simplifying the cost and complexity relative to using key based cryptography," added Mackay.
"The threat of malware is a huge issue for drone manufacturers and operators," said Mike Gault, Guardtime CEO. "Being able to have mathematical certainty over the integrity and authenticity of executing software is a major step forward. With KSI it is possible to verify the provenance of the executable binaries independently from any human being."
Ahto Buldas, Guardtime Chief Scientist, said: "Guardtime is thrilled to be partnering with Japan Drones and seeing KSI being used for such an important application. Recent events have shown that quantum computing is becoming a reality and the need for post-quantum cryptography such as KSI is clear."
Most recently, Guardtime announced a partnership with the Estonian Government for securing records in select state registries. Guardtime also announced a partnership with the Philippines Government to validate physical document integrity and with China Telecom, the largest fixed line telecommunications service provider in the People's Republic of China, establishing China Telecom as a Keyless Signature service provider via its Tianyi 3G platform.
About Japan Drones
Japan Drones (www.japandrones.com) specializes in custom software development for miniature UAVs primarily for the Japanese Market with applications including volcano research and surveying. Japan Drones CEO Randy Mackay is an executive board member of the Mini-Surveyor Consortium, which aims to complete development of a commercial use, safe and dependable multicopter platform for Japan within two years.
Featured Product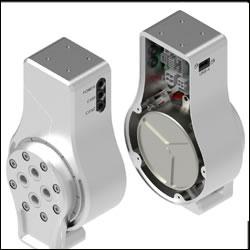 maxon launches the next generation of positioning controllers - the EPOS4. A high performance module with detachable pin headers and two different power ratings. With a connector board, the modules can be combined into a ready-to-install compact solution. Suitable for efficient and dynamic control of brushed and brushless DC motors with Hall sensors and encoders up to 750 W continuous power and 1500 W peak power. The modular concept also provides for a wide variety of expansion options with Ethernet-based interfaces, such as EtherCAT or absolute rotary encoders.