RobotShop.com, the world's leading robot store announces today a new service allowing their customers to upload their design and have their objects 3D printed and shipped to their home or business.
Mirabel, Quebec, Canada March 28, 2013

RobotShop announced today the launch of a new 3D printing service to complement their online products catalogue. The service's slogan is "Print the World Around you". The process is pretty simple: customers upload their file, RobotShop prints the part and then ships it to the customer wherever they may be on the planet.
With more than 5000 products specific to robotics, RobotShop already offers almost all of the parts needed to build custom robots. This new service complements the website perfectly as it will allow customers to create custom mechanical parts such as chassis and frames.
"Most of the time when you build a robot, you need custom mechanical parts. The process of building a robot using plexiglass, wood and hot glue is over." indicated Mario Tremblay, founder and CEO of RobotShop. "Ever since we first played with a 3D printers in-house, we have seen firsthand the benefits of being able to print custom objects quickly with no delay. We want to offer this to our customers who do not have their own 3D printer yet. Customers can add their 3D printed design to their order and everything will be shipped together".
With this new service, RobotShop's objective is to better serve the customer by offering all the parts and services needed to help them build their custom robotic prototypes at a minimum cost. This new service can just as easily be used to replace a broken part on domestic robot, create a useful widget or any other use that can be dreamt up.
About RobotShop inc.
RobotShop is the world's leading robot store for personal and professional robot technology. It provides personal, domestic and professional robots, development platforms, kits, and specialized robotic parts. RobotShop is also an important source for robotics education and research.
For more information on RobotShop, please visit http://www.robotshop.com
Featured Product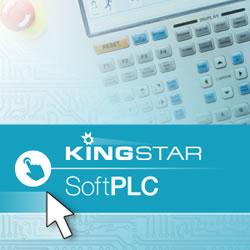 KINGSTAR Soft Motion is an open and standards-based, real-time software-only solution that streamlines motion control automation. Soft Motion runs directly on the 64-bit PC, uses the NIC card for I/O, and uses the powerful EtherCAT protocol to free you from the shackles of proprietary and costly hardware. With Soft Motion, motion control engineers can design, develop and integrate real-time PC-based machine controllers in a "plug-and-play" environment for consolidated, inexpensive and scalable motion control.