A video teaser of our new version of Robotmaster.
Elevating Robot Programming to Unprecedented New Heights

http://www.youtube.com/watch?v=X4w4ywBClXE&list=UUNacvpBb3r4k4PeMdSvU1ig&index=1
Featured Product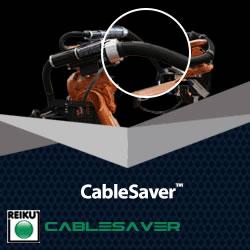 REIKU's patented Cable Saver™ and component solutions can be designed or adapted to be installed on any Robot. Robotic system components are available in 7 different sizes simply visit www.reikuna.com and use our convenient online size calculator to determine which size of REIKU components your application needs.