Trust Automation, Inc., the world's leading developer of linear amplifiers and creator of high precision motion control and system design devices for the semiconductor industry, announced today that it will be demonstrating its Ultra High Vacuum (UHV) Robotics at Semicon West 2013 in booth 2322.
The UHV Robot is a precision, in-chamber wafer handling and positioning system that is configured for metrology processes. In addition, it can be customized to meet the needs of any OEM semiconductor equipment manufacturer.

"We invite semiconductor customers to our booth to participate in a demonstration of the UHV Robot," said Ty Safreno, chief executive officer of Trust Automation. "For more than 20 years, Trust Automation has designed and manufactured high precision motion-control products and systems solutions that have now expanded into custom UHV Robotics. Trust Automation is committed to developing custom design solutions for our customers and look forward to the opportunity to discuss their needs with them at Semicon West. "
UHV Robotics is just one of Trust Automation's many products that provide high precision motion control solutions for its customers.
About Trust Automation
Trust Automation operates on a foundation of exceeding its customers' expectations in automation system design developing motion control solutions for defense, semiconductor, industrial automation, green tech, and medical industries. Trust Automation has significant experience in developing custom motors, mission specific controllers, motor drives and systems to meet the unique needs of its customers. Its product line includes; linear servo amplifiers, high performance rotary servo motors, standalone motion controllers, custom products to fit unique applications and ground-up system design and manufacturing solutions. Trust Automation is dedicated to delivering mission critical automation systems that work the first time, every time. The company is headquartered in San Luis Obispo, California and has been supporting its customers around the globe for over 20 years. Trust Automation maintains a website to which it regularly posts press releases, product information, and additional information about Trust Automation. For more information, please visit Trust Automation's website at www.trustautomation.com.
Source: http://trustautomation.com/
Featured Product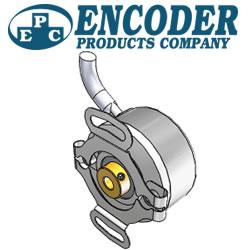 EPC is excited to announce our NEW online 3D Configurator. This new tool makes it even easier to configure EPC's products exactly how you need them for your application. The 3D Configurator interface is intuitive and works in any web browser for both desktop and mobile. It'll only take you a moment to learn your way around the program. Careful, though: it's so fun to play with, you may spend a whole afternoon on it!