Reston, Va.-QinetiQ North America (QNA) will showcase its latest unmanned systems at the Annual Association for Unmanned Vehicle Systems International (AUVSI) Unmanned Systems 2013 exhibition.

What: AUVSI Unmanned Systems 2013
When: August 12-15, 2013
Where: Walter E. Washington Convention Center, Booth 4113, Washington, D.C.
QNA's display will include the company's widely deployed TALON® and Dragon Runner™ 10 and 20 robots; the powerful, modular and combat-ready Modular Advanced Armed Robotic System (MAARS®); the Minotaur unmanned mine roller robot; and the Tactical Robot Controller™ (TRC), QNA's lightweight and wearable universal unmanned systems controller.
QinetiQ North America is a world leader in technology solutions that save lives in defense, security and commercial environments. For more information, please see our website www.qinetiq-na.com and read our blog techblog.qinetiq-na.com.
About QinetiQ North America
QinetiQ North America (QNA) is a subsidiary of QinetiQ Group plc, the FTSE250 company listed on the London Stock Exchange (LSE:QQ.L). Operating in North America, QNA delivers world-class technology, responsive services, and innovative solutions for global markets, focusing on US government and commercial customers. Its engineers, scientists and other professionals deliver high quality products and services that leverage detailed mission knowledge and proven, reliable tools and methodologies to meet the rapidly changing demands of national defense, homeland security and information assurance customers. QNA is headquartered in McLean, Virginia. For more information visit www.qinetiq-na.com.
Featured Product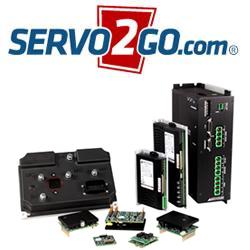 The PF/PFC series tin-can stepping motors are conventional magnet-driven rotary stepper motors with a permanent magnet in their rotor core. Rotating in proportion to the number of pulses sent to the motor, the stepper motor is frequency synchronized and can change speed depending on the frequency of the pulse signal.