Aug. 12-15 at the Walter E. Washington Convention Center
FALLS CHURCH, Va., Aug. 5, 2013 -- Northrop Grumman (NYSE:NOC) will host a series of media briefings Aug. 13-14 on the company's leading unmanned systems technologies during the world's largest unmanned systems and robotics exhibition in Washington, D.C.

The Association for Unmanned Vehicle Systems International (AUVSI) Unmanned Systems 2013 exhibition and symposium takes place Aug. 12-15 at the Walter E. Washington Convention Center. Northrop Grumman is displaying a number of unmanned systems and supporting equipment at booth 1823 in the main exhibit hall.
Information about the company's presence at AUVSI can be found at www.northropgrumman.com/auvsi.
A series of videos focusing on Northrop Grumman's expertise in unmanned systems will air on the company's Facebook, Twitter and YouTube pages during the event. Announcements on the release of these videos and other information from the company can be seen by searching for the #NorthropGrumman hashtag on Twitter.
Live online streaming of the media briefings will also be available to reporters who cannot attend. To obtain instructions on how to view these briefings, send your name and media organization to Warren Comer at warren.comer@ngc.com.
What: Northrop Grumman media briefings
When: Aug. 13-14 (See specific times and contacts in table below.)
Where: Salon F, Walter E. Washington Convention Center, Washington, D.C.
Featured Product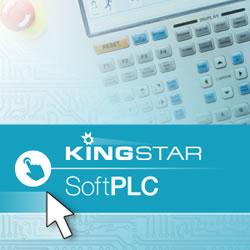 KINGSTAR Soft Motion is an open and standards-based, real-time software-only solution that streamlines motion control automation. Soft Motion runs directly on the 64-bit PC, uses the NIC card for I/O, and uses the powerful EtherCAT protocol to free you from the shackles of proprietary and costly hardware. With Soft Motion, motion control engineers can design, develop and integrate real-time PC-based machine controllers in a "plug-and-play" environment for consolidated, inexpensive and scalable motion control.