PG&O's expansive in-house glass inventory allows the company to deliver finished optics in record time.
October 8, 2013 - Santa Ana, CA - Precision Glass & Optics (PG&O - www.pgo.com), global experts in optical manufacturing, precision thin film coatings, and customized optical solutions, offers an extensive variety of in-stock glass substrates, including the robust Schott Supremax 33, a rolled sheet borosilicate glass used for applications that require low thermal expansion, high thermal resistance, and low density (12 % lighter than soda lime glass). Other in-stock substrates include BK-7; Corning 0211; Corning Eagle 2000 XG; Corning ULE; Glaverbel float; OCLI front surface mirror; Pilkington Optiwhite; PPG Starphire; Schott's AF-37, AF-45, and B-270; fused silica; fused quartz, and more.

PG&O's expansive in-house glass inventory allows the company to deliver finished optics in record time. Many optics are available for shipping within 48 hours. By implementing finely-tuned manufacturing processes with three large coating chambers (up to 72 in.), the company's expert engineering staff is able to provide on-demand optical fabrication services and high-volume production to meet or surpass customers' most stringent requirements.
For more information about turnkey optical solutions, including precision optics, commercial components, thin film optical coatings, optical fabrication services, and 48-hour optics from Precision Glass & Optics, please visit: www.pgo.com or call 714-540-0126.
PRECISION GLASS & OPTICS - www.pgo.com - PG&O has delivered high quality, precision glass, optics, and optical coatings for a variety of applications for over 25 years. The company has an extremely large inventory of glass products and a full optical fabrication shop to provide advanced optical coatings and manufacturing large mirror blanks. Other services include CNC machining, polishing, slicing, sawing, scribing, grinding, edging, assembly, and more. With three large coating chambers, and an expert, in-house engineering staff, our cost-effective and reliable optics and advanced thin film coatings are ideal for military, aerospace, biomedical, imaging, laser, digital cinema, solar markets, and more.
Featured Product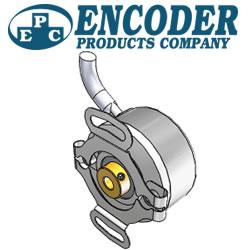 EPC is excited to announce our NEW online 3D Configurator. This new tool makes it even easier to configure EPC's products exactly how you need them for your application. The 3D Configurator interface is intuitive and works in any web browser for both desktop and mobile. It'll only take you a moment to learn your way around the program. Careful, though: it's so fun to play with, you may spend a whole afternoon on it!