Ann Arbor, MI - Automate 2015 show organizers announced today that a new website for the event has launched. The new website address is: www.AutomateShow.com. Automate 2015, North America's leading automation event, will be held March 23-26, 2015 at McCormick Place in Chicago. The new website is the place for exhibitors, attendees and the media to find news and information about the trade show and conference.

Highlights of the new website include responsive design for easy viewing on mobile devices; an interactive exhibit hall floor plan; a redesigned new product showcase; and a new site search feature. Automate 2015 will also have an app available for mobile devices in the future.
With the Automate 2015 show still 16 months away, automation companies from around the world have already reserved over 80% of the current exhibit floor space. Due to the overwhelming success of Automate 2013, about 25% of the exhibitors have increased their exhibit space over 2013, and 10% of the current exhibitors have never exhibited at Automate before.
"With an attendance increase of more than 40%, Automate is one of the fastest growing shows in the trade show world," said Jeff Burnstein, President of the Association for Advancing Automation (A3), primary sponsor of the event. "We expect to see continued growth in 2015 as the demand for a 'one-stop-shop' for automation needs accelerates, especially from small and medium sized companies looking for a broad range of automation solutions. We think that's why 47% of the Automate attendees tell us they attend no other trade shows, and exhibitors report to us that they find potential customers at Automate that they've never met anywhere before."
Automate 2015 offers in-depth conference sessions as well as the trade show floor, featuring a broad array of classes from beginner to advanced levels. Automate 2015 will also host the ISR North America in 2015, the world's most prestigious international robotics conference. "Our conference focuses on practical, real world issues that prepare attendees to return to their facility armed with information that can help them successfully apply robots, vision systems, motion control, and related automation products," Burnstein said.
Automate 2015 will be collocated with ProMat 2015, North America's leading warehousing and distribution show, sponsored by MHI. Attendees of either show will be able to attend the collocated show using the same badge. More than 30,000 registrants are expected for the two events.
For more details about Automate 2015, please contact Kathleen Straight at kstraight@robotics.org or 734-994-6088.
About the Organizer
Automate is organized by the Association for Advancing Automation (A3), the global advocate for the benefits of automating. A3 promotes automation technologies and ideas that transform the way business is done. A3 is the umbrella group for Robotic Industries Association (RIA), AIA - Advancing Vision + Imaging, and Motion Control Association (MCA). RIA, AIA, and MCA combined represent 750 automation manufacturers, component suppliers, system integrators, end users, research groups and consulting firms from throughout the world that drive automation forward.
Featured Product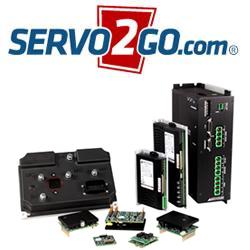 The PF/PFC series tin-can stepping motors are conventional magnet-driven rotary stepper motors with a permanent magnet in their rotor core. Rotating in proportion to the number of pulses sent to the motor, the stepper motor is frequency synchronized and can change speed depending on the frequency of the pulse signal.