Robotics Engineering Professor Taskin Padir and Doctoral Student Velin Dimitrov Win $25,000 Award
Worcester, MA January 16, 2014

A research team led by an assistant professor of robotics engineering at Worcester Polytechnic Institute (WPI) and a doctoral candidate has won the Kalenian Award, the university's top prize recognizing commercialization potential for a given invention.
Professor Taşkin Padir and Velin Dimitrov, who is seeking his PhD in robotics engineering at WPI, received $25,000 to help develop the system, which seeks to help people with cognitive or physical disabilities.
Officially titled "Electromyography Input Interface: Enabling Intuitive Operation of Assistive Robotic Platforms," the pair's work puts research and technology innovation into practical use. The duo has identified an opportunity to develop a novel electromyography (EMG) interface capable of capturing muscle movement electrical signals to control the next generation of assistive devices.
The system utilizes sensors to record muscle response while users complete activities of daily life - such as getting meals or brushing teeth, and analyzes the muscle signals in real-time. When a user wants to control an assistive device, the appropriate muscle response is detected by the system and the device is commanded to perform a certain action. As more information is recorded, an assistive device can be uniquely tailored to predict what a person may need.
The team envisions that the interfaces designed within the scope of this award - combined with context-aware control algorithms - will result in intuitive operation of assistive devices including wheelchairs and prostheses.
Dimitrov added that winning the Kalenian Award will allow the team to improve the prototype and results with solid research. "I was elated because we've been talking about these ideas for a while and it's nice to know someone else think they're important and can be beneficial to people," said Dimitrov. "And now we can move forward on the project."
The Kalenian Award, established in 2006 by Alba Kalenian in memory of her late husband, inventor Aram Kalenian '33, is given on a competitive basis and supports innovative ideas or the development of commercial products. The 2013 award was presented by their son, Paul Kalenian, during a recent ceremony at Alden Hall.
Gina Betti, associate director of the Collaborative for Entrepreneurship & Innovation at WPI, who manages the Kalenian competition, noted it was a very competitive contest with 22 applicants vying for the prize.
"There was an excellent crop of candidates this year with innovative products and designs," said Betti. "We continue to be impressed year after year with the ingenuity displayed by award entrants."
About Worcester Polytechnic Institute
Founded in 1865 in Worcester, Mass., WPI is one of the nation's first engineering and technology universities. Its 14 academic departments offer more than 50 undergraduate and graduate degree programs in science, engineering, technology, business, the social sciences, and the humanities and arts, leading to bachelor's, master's and doctoral degrees. WPI's talented faculty work with students on interdisciplinary research that seeks solutions to important and socially relevant problems in fields as diverse as the life sciences and bioengineering, energy, information security, materials processing, and robotics. Students also have the opportunity to make a difference to communities and organizations around the world through the university's innovative Global Perspective Program. There are more than 35 WPI project centers throughout North America and Central America, Africa, Australia, Asia, and Europe.
Featured Product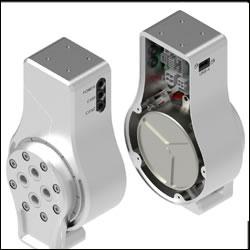 maxon launches the next generation of positioning controllers - the EPOS4. A high performance module with detachable pin headers and two different power ratings. With a connector board, the modules can be combined into a ready-to-install compact solution. Suitable for efficient and dynamic control of brushed and brushless DC motors with Hall sensors and encoders up to 750 W continuous power and 1500 W peak power. The modular concept also provides for a wide variety of expansion options with Ethernet-based interfaces, such as EtherCAT or absolute rotary encoders.