Artec Group announces the new Shapify.Pro for Microsoft Kinect at 3D Printshow in New York, booth A28, February 13-15.
Artec Group is launching Shapify.Pro at the 3D Print Show - a new iteration of its 3D-selfie technology designed for Microsoft Kinect owners and those wanting to make money with it.

Today, Shapify.Pro calls out to every Kinect user in the world: 3D-scan your customers and sell them a mini clone of themselves. These figurines are exact replicas, 3D printed in monochrome or color plastic at 1/20th actual height.
All you need to become an official "3D-Shapifizer" is to order a Shapify.Pro kit, which includes an account at Shapify.pro, a Shapify branded backpack and a scanning pad, and a discount for 3D printing your figurines at Shapify partner printshops.
With Shapify.Pro, making money with 3D scanning and printing has never been easier: just follow the voice instructions to quickly scan your customer with a Kinect sensor and order the 3D figurine at the Shapify printshop at a special low price. The figurine will be delivered to your home in several days.
Sell your 3D scanning and printing service wherever you want: at parties and sport competitions, forums and conferences, corporate events... you are only limited by your imagination.
For $999 you'll get a Shapify.Pro kit AND $999 credit on your shapify.pro account for printing your orders.
You can purchase Shapify.Pro kits at the Shapify.Pro booth A28 at the 3D Printshow in New York and by clicking on the Shapify.Pro tab at http://shapify.me/ - this link will be live on February 13.
About Artec Group
ARTEC GROUP™ is a manufacturer and developer of professional 3D hardware and software. Artec Group is a global market leader in 3D scanning which is used by thousands of people all over the world. Our mission at Artec is to unleash the 3D revolution and bring this life-changing technology to everyone, everywhere.
http://shapify.me/ - A tab for Shapify.Pro on this website will be live on February 13.
http://artec-group.com/
About Artyom Yukhin, President of Artec Group, Inc.
Artyom Yukhin is a Founder and CEO of Artec Group since 2007. Artyom has over 15 years of experience in international executive management, startup development and product launch. Artyom was the first investor of the now world-famous Evernote. He holds 20+ patents and patent applications in electronics, optics and algorithm engineering.
Featured Product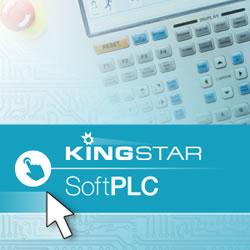 The top machine builders are switching from proprietary hardware-based PLCs, like Allen-Bradley, TwinCAT, Mitsubishi and KEYENCE, to open standards-based EtherCAT-enabled software PLCs on IPCs. KINGSTAR provides a fully-featured and integrated software PLC based on an open and accessible RTOS. KINGSTAR Soft PLC also includes add-on or third-party components for motion control and machine vision that are managed by a rich user interface for C++ programmers and non-developers alike.