KUKA has attracted a broad public already before the opening ceremony.
KUKA celebrates the opening of its new robot production plant in Shanghai on March 11th. 350 employees are about to produce 3,000 to 5,000 robots every year. Center point of the celebration is KUKA's new brand ambassador Timo Boll. The several-times European and World champion cultivates a close relationship to his second sportive home: In China, Timo Boll is a superstar. One of the highlights of the event will be the world premiere of a movie including Timo Boll playing table tennis versus a robot.

KUKA has attracted a broad public already before the opening ceremony. The international company promoted an elaborate film production in which Timo Boll plays ping pong against KUKA robot KR AGILUS. Right at the opening ceremony the film will be published. Just about the announcement in a video teaser online had been clicked more than a million times. Having a commercial that arranges for so much publicity already before the official launch was a big surprise even for ping pong superstar Timo Boll: "Wherever I go, people talk to me and bring up the movie. The campaign is more than just fun; it promotes the sport of table tennis worldwide. This makes me especially happy. But it will get really fascinating when the movie is presented on Tuesday."
Featured Product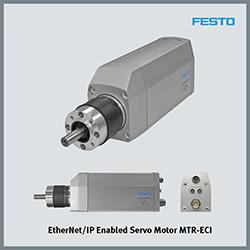 Mechatronic Motion Solutions from Festo is a unique system of components, modules, and software. It integrates all types of pneumatic, servopneumatic and (electro)mechanical automation motion and combines them according to your task. Irrespective of the control system environment you use, Mechatronic Motion Solutions always provides the appropriate interfaces. The fingers can be actively moved and their strength amplified; the operator's hand movements are registered and transmitted to the robotic hand in real time. The objectives are to enhance the strength and endurance of the human hand, to extend humans' scope of action and to secure them an independent lifestyle even at an advanced age.