Piranha4 Line Scan Cameras
WATERLOO, Canada - March 11, 2014 - Teledyne DALSA, a Teledyne Technologies company and global leader in machine vision technology, will showcase its newest Piranha4 line scan series together with its latest cameras and frame grabbers in Hall E1 booth number #1306 at Vision China Shanghai 2014. The show takes place from March 18-20, at the Shanghai New International Expo Center.

Teledyne DALSA will demonstrate the latest Piranha4 high speed multi-line CMOS cameras with the Xtium frame grabber, and the feature-rich and powerful Genie™ TS GigE Vision cameras and GEVA 3000 Vision System.
Piranha4 Line Scan Cameras
*Trilinear color and dual line monochrome models
*Features such as high dynamic range (HDR) mode
*Subpixel spatial correction enables camera to operate at multiple angles
Genie TS GigE Vision Cameras
*Small, powerful versatile cameras in mono and color
*More than 50 advanced features, including JPEG compression
*Resolutions to 12 Mpixels with up to 300 fps
GEVA 3000 Vision Systems
*Reduces Downtime and maintenance Costs
*Choice of Camera Interface and ready to use vision software
*Gen3 Core i7 processor
Xtium CL PX4 Frame grabber
*Ideal for high-bandwidth (1.7+ GB/s), extreme distance applications
*Sustains 80-bit mode over Camera Link®
*Gen2 PCIe x4 compliant
Where:
Vision China Shanghai 2014
Shanghai New International Expo Centre (SNIEC)
2345 Long Yang Road, Pudong Area, Shanghai, 201204 China
Hall E1 booth number #1306
When: March 18 -20, 2014
About Teledyne DALSA's Machine Vision Products and Services
Teledyne DALSA, a Teledyne Technologies company, is a world leader in the design, manufacture and deployment of digital imaging components for the machine vision market. Teledyne DALSA image sensors, cameras, smart cameras, frame grabbers, software, and vision solutions are used in thousands of automated inspection systems around the world and across multiple industries including semiconductor, solar cell, flat panel display, electronics, automotive, medical, packaging and general manufacturing. For more information, visit www.teledynedalsa.com/imaging
Featured Product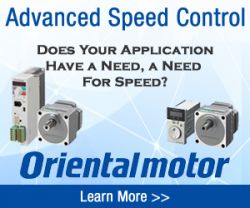 The CVD driver offers superior performance and value and is ideal for OEM or single axis machines. The CVD is available as a driver only or part of a complete package. The CVD series stepper motor drivers offer: Lowest Vibration and Noise with advanced Microstepping control / Highest torque with Bipolar configuration (4 lead wire) / Small, thin microstepping drive with space saving FETs / Selectable step angle and microstepping filter control / 2 mounting types and connector configurations / Alarms / 24 VDC Input / 0.5A to 4.5A