SMi's 2nd annual Military Robotics conference takes place on the 21st & 22nd May 2014, London, UK.
London, UK 22 April 2014

INDUSTRY NEWS: Robotic mannequin unveiled by the UK Ministry of Defence
LATEST ATTENDEES INCLUDE: Ministry of Russian Federation for Civil Defense, Egyptian Defence Office, Swedish Defence Research Agency
A robotic mannequin that can run, sit and even mimic the movement of a soldier has been unveiled by the UK Ministry of Defence*.
The ďż˝Â£1.1m robot "Porton Man" has more than 100 sensors over its body to record data during tests and has been developed using Formula 1 technology which will test protective suits and equipment.
The Porton Man robot mannequin can walk, march, kneel and run and it is hoped tests involving the latest mannequins will help produce a new, lighter protective suit for the military. Developers said it would help them create the next generation of protective equipment and put "more realistic stresses" on the robot to achieve better results.
With technologies developing at a rapid pace and militaries around the world demanding the use of such robots on the battlefield; Military Robotics 2014 conference comes at no better time to discuss the latest developments of unmanned and autonomous ground and marine vehicles being used and the operational challenges that are facing the industry.
Hear from key speakers including: British Army HQ, US Marine Corps, Advanced Robotic Technology, King Abdullah II Design and Development Bureau (KADDB), NATO EOD Centre of Excellence, FINAERO, US Army, Royal Navy, German Federal MoD, Cranfield University, Institute of Mathematical Machines and Systems and many more.
Do not miss the chance to stay up to date with the latest developments and challenges facing the world of robotics whilst having the chance to meet the key experts within the field.
Book your place today or contact the team on: +44 (0) 207 827 6054 for further information.
5 April 2014, BBC News UK - http://www.bbc.co.uk/news/uk-26892771
Featured Product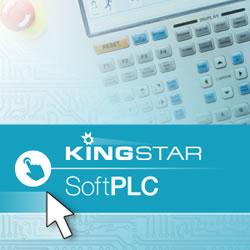 KINGSTAR Soft Motion is an open and standards-based, real-time software-only solution that streamlines motion control automation. Soft Motion runs directly on the 64-bit PC, uses the NIC card for I/O, and uses the powerful EtherCAT protocol to free you from the shackles of proprietary and costly hardware. With Soft Motion, motion control engineers can design, develop and integrate real-time PC-based machine controllers in a "plug-and-play" environment for consolidated, inexpensive and scalable motion control.