Autonomous Avionics announced today it has opened a small unmanned aerial vehicle (sUAV or drone) manufacturing facility in Denver to build custom sUAVs specifically designed to meet individual customers' needs. The company's new facility combines manufacturing, office space, and showroom to augment its on-line business.
"Small unmanned aerial vehicles is a game-changing technology for many reasons," said Bernie Hoffman, president of Autonomous Avionics. "We know there are boundless opportunities for UAV technology. Amazon has publically stated they want to deliver packages via drones, and while it might be a few years before we actually see the technology being used for this application, there are several commercial uses in practice today including photography for real estate marketing, energy exploration, pollution monitoring, security, and even agriculture."

Applications like aerial photography and mapping have previously relied on expensive full-sized aircraft and satellite imagery. It is now possible to purchase an sUAV that can be used multiple times for the same price as a single aerial photography session. In addition, a mid-sized sUAV can easily carry a GoPro camera and allow a photographer limitless opportunities to take great videos and photographs.
Autonomous Avionics was founded in 2014 and was created to meet the growing demand for this type of technology. Its founder has been flying model aircraft since he was 13 years old, and brings 30 years of experience building and flying this type of aircraft. Hoffman became involved with the UAV community in 2011 when one of the first consumer-level UAV flight controllers became readily available and has been working towards opening a company dedicated to this technology ever since.
Autonomous Avionics is headquartered in Denver, CO. The company's website address is http://autonomousavionics.com. The physical address is 10525 E. 40th Ave. STE 205, Denver, CO 80239. They can be reached at (303)371-3067 and are open from 9 a.m. to 6 p.m. Monday through Saturday or by appointment.
Featured Product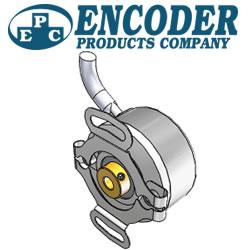 EPC is excited to announce our NEW online 3D Configurator. This new tool makes it even easier to configure EPC's products exactly how you need them for your application. The 3D Configurator interface is intuitive and works in any web browser for both desktop and mobile. It'll only take you a moment to learn your way around the program. Careful, though: it's so fun to play with, you may spend a whole afternoon on it!