The spectrum of companies includes large conglomerates as well as diminutive startups from 13 countries around the world.
FRAMINGHAM, Mass., April 29, 2014 -- Robotics Business Review is thrilled to announce its third annual RBR50 list to the robotics industry. The RBR50 is a list of the most notable public and private companies in the global robotics industry. The RBR editorial team and an esteemed advisory council selected the final 50 from a pool of thousands nominated by the Robotics Business Review audience.

This international sampling of innovators were recognized based on their innovation, groundbreaking application, commercial success and/or commercial potential, with a goal of representing many different levels and facets of the robotics ecosystem.
The spectrum of companies includes large conglomerates as well as diminutive startups from 13 countries around the world. Most importantly 2014's RBR50 is indicative of the industries where Robotics Business Review has noted significant growth over the last year, and points to tectonic shifts in the kinds of robots being developed for those markets.
Uniquely, the RBR50 list is dynamic, with robotics companies entering and leaving on an annual basis. Tom Green, editor in chief, likens the process to a barometer reading. "Administering the RBR50 reelection for three years now, we've had a chance to observe distinct trends taking place by watching which companies and technologies the global community votes as the most important to the success of robotics. It's like the industry is taking its own barometer reading: discarding those it perceives as fading and elevating those that it believes are in the vanguard."
Robotics Business Review tracks these 50 companies throughout the year on their interactive company pages. This creates a one-stop shop for reporting on their partnerships, product pipelines and business growth to keep readers informed on where each company stands in the market and why.
"Regularly dropping in to check on the RBR50," adds Green, "following the news and business dealings of these fifty companies, can offer up an interesting bird's-eye view on the direction of the entire industry."
About Robotics Business Review
RBR is the #1 online resource reporting and analyzing business developments, technology developments and financial transactions across the fast-changing landscape of global robotics. RBR is written for business professionals serious about robotics. Its content goes well beyond reporting to connect Investors, companies and customers with the information they need to remain at the cutting edge of their industries.
Featured Product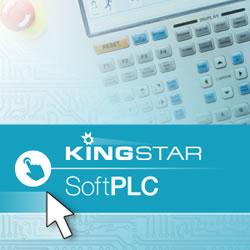 KINGSTAR Soft Motion is an open and standards-based, real-time software-only solution that streamlines motion control automation. Soft Motion runs directly on the 64-bit PC, uses the NIC card for I/O, and uses the powerful EtherCAT protocol to free you from the shackles of proprietary and costly hardware. With Soft Motion, motion control engineers can design, develop and integrate real-time PC-based machine controllers in a "plug-and-play" environment for consolidated, inexpensive and scalable motion control.