LASER COMPONENTS now manufactures avalanche photodiodes with fiber pigtails.
With a semiautomatic assembly unit, the fibers can be adjusted exactly to

within a few μm and thus achieve coupling efficiencies of almost 100%. The
pigtailing technology is very flexible - almost any combination of APD and
fiber can be implemented: all optical fibers with a core diameter of < 600 μm can be combined with our APDs in a TO-46 housing.
The advantages of fiber coupling are obvious: in medical technology or
analytical measurement technology, it is often not ideal to have the
detector close to the area of measurement; in photon-counting applications,
it is possible to shield disruptive signals with the help of an opaque fiber
jacket; in industry, data is transmitted across very long distances via
optical fibers.
On a standard basis LASER COMPONENTS offers the SAP-series Geiger-mode APDs and the particularly low-noise IAG-series InGaAs APDs. Hermetically sealed
and with high mechanical durability, these APDs exceed the requirements of
the Telcordia GR-468 standard. The development of APDs according to customer
specifications is inexpensive and possible at any time.
Featured Product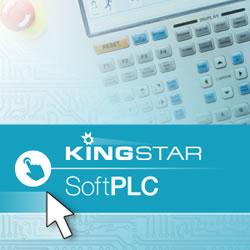 KINGSTAR Soft Motion is an open and standards-based, real-time software-only solution that streamlines motion control automation. Soft Motion runs directly on the 64-bit PC, uses the NIC card for I/O, and uses the powerful EtherCAT protocol to free you from the shackles of proprietary and costly hardware. With Soft Motion, motion control engineers can design, develop and integrate real-time PC-based machine controllers in a "plug-and-play" environment for consolidated, inexpensive and scalable motion control.