The 14th annual Unmanned Aerial Systems conference takes place on the 17th – 18th December 2014, London, UK.
London 10 July 2014

The UAS industry is facing transitional times and there are crucial updates from militaries that are leading the way in their operational use of such systems.
UAS 2014 comes at no better time to explore the Unmanned Aerial Systems industry from both a military and commercial perspective. The two day conference will feature key speakers from the U.K, U.S, France and Italy who will give briefings on their operational updates and analyse the impact of the transition to peacetime operations for some of the largest militaries in the world.
The two day event will address key military issues such as ISTAR integration, UAS training and the impact of the transition to peacetime operations. The conference will also analyse the multi-billion dollar civil and commercial aspect of the UAS industry. Key subjects to be addressed include: technological advancements, debate over integrated airspace and the wider ethical and legal implications of such UAS use. Click here for further information.
There will be 2 keynote addresses from the host nation, speakers include:
*Lieutenant Colonel Craig Palmer, Commanding Officer, UAS Branch Leader, 32nd Regiment Royal Artillery
*Major Geraldine Montgomery, Lead UAS Staff Officer for WATCHKEEPER, HQ Army
*Major Derren Smith, UAS Training and Doctrine, HQ Army
*Major Andy Taylor, SO2 UAS Plans, Capability Directorate Combat Support, HQ Army
*WO2 Haigh, UAS Trials and Development, HQ Army
In addition don't miss the post-conference interactive workshop on:
UAS in Transition: From War to Peace, from Military to Commercial
Hosted by: Dr. Bill Powers, Research Fellow, Center for Emerging Threats and Opportunities, Futures Assessment Division, Potomac Institute for Policy Studies, United State Marine Corps
With the event now in its 14th annual year, those interested are advised to register before the 18th July to secure their place and save £300.
For further information, please visit http://www.uasconference.com or contact the team on +44 (0) 20 7827 6064.
About SMi Group
The SMi Group is a highly professional, independent and global event-production company that specializes in Business-to-Business Conferences, Workshops and Masterclasses, and online Communities. The SMi Group creates and delivers events in the Defence, Security, Energy, Utilities, Finance and Pharmaceutical industries. For more information, please visit http://www.smi-online.co.uk.
Featured Product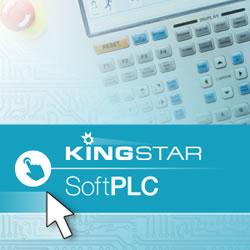 The top machine builders are switching from proprietary hardware-based PLCs, like Allen-Bradley, TwinCAT, Mitsubishi and KEYENCE, to open standards-based EtherCAT-enabled software PLCs on IPCs. KINGSTAR provides a fully-featured and integrated software PLC based on an open and accessible RTOS. KINGSTAR Soft PLC also includes add-on or third-party components for motion control and machine vision that are managed by a rich user interface for C++ programmers and non-developers alike.