Kratos Defense & Security Solutions, Inc., a leading National Security Solutions provider, announced today that its Advanced Drones & Target Systems Division (KADTS) recently received a new $4.2 million contract award to provide unmanned aerial drone system aircraft and related spares to a National Security customer.
Kratos is a leading provider of unmanned aerial systems, drone aircraft, command and flight control systems, avionics and related electronics. Kratos is also a leader in unmanned ground and seaborne systems, technology, avionics, electronics and unmanned vehicle command and control systems. KADTS will produce the aircraft at a secure Kratos manufacturing facility. Due to customer related and other considerations, no additional information will be provided related to this contract award.

Wayne Armstrong, President of KADTS, said, "We are pleased to have received this new contract award from this important long-standing customer."
Featured Product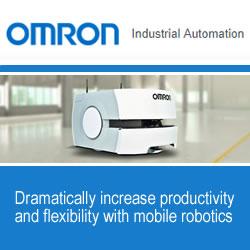 The Omron Adept Lynx Cart Transporter is an Autonomous Intelligent Vehicle (AIV) designed to attach to movable carts and transport them from a pickup location to a drop off location. Applications include line-side inventory replenishment, moving flow racks, transporting Work in Progress (WIP) between process steps, and moving finished goods to the warehouse. The Lynx Cart transporter leverages Natural Feature Navigation to autonomously find a path through the facility without the need for any facility modifications necessary.