KW-Software GmbH, a leading provider of automation software technology based in Lemgo, Germany, will change its name to Phoenix Contact Software on January 1, 2015.
As of that date, it will become part of Phoenix Contact's Control Systems business unit.

Current KW-Software Managing Director Andreas Orzelski and Detleve Kuschgke, Director Research & Development in the Control Systems business unit at Phoenix Contact, will serve as the Executive Board at the new Phoenix Contact Software GmbH. Staff at the Lemgo site will join with the software developers from Phoenix Contact, who have been working at the Centrum Industrial IT (CIIT) in Lemgo for the past four years.
"Software is increasingly seen as a differentiator on the market. IT and production are becoming more closely integrated. That's why it's paramount that we expand our software expertise in order to sustainably expand our control systems portfolio and our industrial solution services," says Roland Bent, Executive Vice President Marketing & Development, Member of the Board, at Phoenix Contact.
"This step allows us to pool our collective resources in order to be strategically oriented towards the technological requirements of Industry 4.0. The new CIIT building provides us with more space for further growth. KW-Software's existing business with external customers will continue under the new name. This way, customers can take advantage of a wider range of software technologies from the Phoenix Contact Group," adds Andreas Orzelski, current Managing Director at KW-Software.
"Fully integrating KW-Software into the Phoenix Contact company demonstrates further commitment by Phoenix Contact to the Control System Technology business," said Dave Skelton, Vice President and General Manager of Phoenix Contact Development and Manufacturing. "Phoenix Contact's 'Solutions for the Future' are increasingly enhanced by software. The KW-Software USA team will join our Phoenix Contact Control Systems team in Ann Arbor, Michigan."
KW-Software GmbH was founded in Lemgo in 1982 and is recognized as a global leader in the development of control software based on the IEC 61131 programming languages and IEC 61508 safety technologies. Additionally, KW Software provides Profinet stacks, integration engineering, and Profinet single-chip interface and engineering tools for device manufacturers. The company has been part of the Phoenix Contact Group since 2001.
About Phoenix Contact
Phoenix Contact develops and manufactures industrial electrical and electronic technology products that power, protect, connect and automate systems and equipment for a wide range of industries. Phoenix Contact GmbH & Co. KG, Blomberg, Germany, operates 50 international subsidiaries, including Phoenix Contact USA in Middletown, Pa.
Featured Product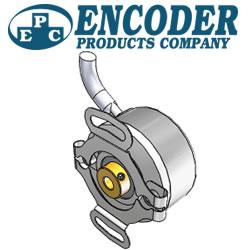 EPC is excited to announce our NEW online 3D Configurator. This new tool makes it even easier to configure EPC's products exactly how you need them for your application. The 3D Configurator interface is intuitive and works in any web browser for both desktop and mobile. It'll only take you a moment to learn your way around the program. Careful, though: it's so fun to play with, you may spend a whole afternoon on it!