Ekso Bionics Holdings, Inc., a robotic exoskeleton company, announced today that Kessler Foundation, a global leader in rehabilitation research, has presented preliminary data at World Congress of Biomechanics held in Boston, MA, July 5-10, showing that spinal cord injury (SCI) motor incomplete and complete users were able to actively increase step swing time, stride length and hip extension after walking with an Ekso™ robotic exoskeleton. Most notably, muscle activation per gait cycle increased with training and became more similar to able-bodied walking.
In an additional study, Kessler Foundation also reports on work focused on mathematically simulating human and exoskeleton interactions. The model will be useful in understanding the results of their on-going studies of intensive exoskeleton training. Kessler Foundation has been using Ekso Bionics' exoskeleton for clinical research in patients with spinal cord injury since October 2011 and recently acquired a second device to study utility and efficacy specifically for stroke survivors.

"We are seeing that robotics in rehabilitation are having an increasingly positive impact on patient outcomes, and research such as this is key to furthering such progress," said Rodger DeRose, president and chief executive officer of Kessler Foundation. "Exploring robotic exoskeletons is an exciting new avenue for our mobility researchers."
Ekso Bionics Chief Executive Officer Nathan Harding added, "It is very interesting to see that muscle activity increased in a patient with a complete spinal cord injury as they got more training. They will need more data, but this is a very intriguing result."
Ekso Bionics designs, develops, and commercializes exoskeletons, or wearable robots, which have a variety of applications in the medical, military, industrial, and consumer markets. Exoskeletons are ready-to-wear, battery-powered robots that are strapped over the user's clothing, enabling individuals to achieve mobility, strength, and endurance not otherwise possible. Ekso Bionics' lead product, EksoTM, is a wearable bionics suit that enables individuals with any amount of lower extremity weakness to stand up and walk over ground. Ekso is forging a new frontier in rehabilitation for people living with the consequences of stroke, spinal cord injury and other neurological conditions affecting gait.
About Kessler Foundation
Kessler Foundation, a major nonprofit organization in the field of disability, is a global leader in rehabilitation research that seeks to improve cognition, mobility and long-term outcomes, including employment, for people with neurological disabilities caused by diseases and injuries of the brain and spinal cord. Kessler Foundation leads the nation in funding innovative programs that expand opportunities for employment for people with disabilities. For more information, visit KesslerFoundation.org.
About Ekso Bionics
Since 2005, Ekso Bionics has been pioneering the field of robotic exoskeletons, or wearable robots, to augment human strength, endurance and mobility. The company's first commercially available product called Ekso has helped thousands of people living with paralysis take millions of steps not otherwise possible. By designing and creating some of the most forward-thinking and innovative solutions for people looking to augment human capabilities, Ekso Bionics is helping people rethink current physical limitations and achieve the remarkable.
Ekso Bionics is headquartered in Richmond, CA and is listed on the OTC QB under the symbol EKSO. To learn more about Ekso Bionics please visit us at www.eksobionics.com
http://www.eksobionics.com
Featured Product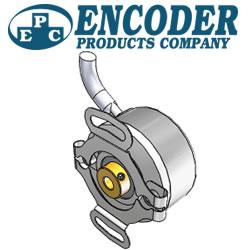 EPC is excited to announce our NEW online 3D Configurator. This new tool makes it even easier to configure EPC's products exactly how you need them for your application. The 3D Configurator interface is intuitive and works in any web browser for both desktop and mobile. It'll only take you a moment to learn your way around the program. Careful, though: it's so fun to play with, you may spend a whole afternoon on it!