Apps for use with the THINC®-OSP CNC Control increase productivity and streamline machine tool processes.
Charlotte, NC August 04, 2014

Okuma America announces the launch of its new App Store, now open at MyOkuma.com. This online store provides applications for CNC control functionalities that increase productivity and streamline machine tool processes. The ability to use apps is made possible by Okuma's revolutionary THINC®-OSP CNC control, which is built using a Windows®-based open architecture platform that allows users to easily install PC applications. The App Store will be featured at IMTS 2014, Booth S-8500, where attendees can experience hands-on demonstrations and learn how to use machine tool apps. Attendees that participate in the App Store demonstrations at IMTS will be entered to win one of 6 Microsoft Surface™ tablet (one winner each day).
CNC Control Apps Increase Productivity and Streamline Processes
Okuma's App Store contains a variety of apps that increase productivity and streamline user processes. Apps will be added on an ongoing basis, and users can even create custom apps that address their individual needs. Okuma users can visit MyOkuma.com and download apps for useful functionalities such as:
*Machine Alert: Monitors machine alarm status and automatically sends an email, text or phone message to the user when an alarm condition is activated.
*Part Flip Monitor: Checks the chuck clamp status to be sure the operator has opened/closed the chuck before cycle start is pressed for Op20 of the part flip program. This reduces the chances that a part will be scrapped.
*Visual Assistance Support: Displays helpful on-demand images for the operator at any point in a part program or process. The images assist with machine setup, visual part inspection, and other functions.
*Scheduled Maintenance: Shows a reminder of the scheduled maintenance needed for the specific machine where the application is installed. This prompts the user to complete daily inspection tasks that maintain optimal machine performance.
Empowering Machine Tool Users
The App Store helps users to achieve productivity gains with minimal investment of time and resources. "We designed the App Store with one primary goal: to empower machine tool users so they can continuously improve and customize their processes," says Brian Sides, director of technology for Okuma America Corporation. "Apps help Okuma users grow their business, reduce overall costs, improve quality, and even compensate for a scarcity of skilled labor."
For more information visit http://www.MyOkuma.com and visit Booth S-8500 at IMTS 2014.
Featured Product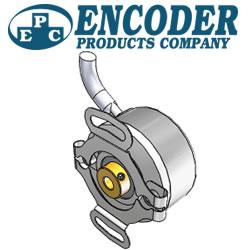 EPC is excited to announce our NEW online 3D Configurator. This new tool makes it even easier to configure EPC's products exactly how you need them for your application. The 3D Configurator interface is intuitive and works in any web browser for both desktop and mobile. It'll only take you a moment to learn your way around the program. Careful, though: it's so fun to play with, you may spend a whole afternoon on it!