3D-printer company Plastic Scribbler Inc premieres extremely affordable, high quality 3D printer line for both consumers and professionals.
Cumming, GA October 01, 2014

Atlanta-based Plastic Scribbler Inc unveils the Asterid 2000 Series of 3D printers for the consumer market. Reflecting today's need for extreme value and quality, the Asterid Series incorporates all the important attributes needed for advanced rapid prototyping. The Asterid 2000 fully assembled 3D printer is priced starting at only $499 and is available for order today on the company's website. Features include the massive build volume of 8 in x 8 in x 9.5 in, high-resolution 99.8 micron prints, non-proprietary filament, optional heated bed, and low cost of ownership. In addition to non-proprietary filament, the new 3D printer series uses an all-metal hot-end which allows for printing in ABS, PLA as well as experimenting with other exotic 3D printing filaments.
"It's easier than ever for designers, engineers and personal makers to get started with 3D printing! Our open source 3D printers create other people's artwork, designs and capture their best innovative ideas! With the Plastic Scribbler Asterid 2000 series, anyone can create solid models based from their digital designs," says Plastic Scribbler co-founder and CEO Tim Manasterski. "Creating an affordable open source 3D printer that uses non-proprietary filament is vital to our success and our newest product line is a sizable step in the right direction. I'm also thrilled to continue our growth within the 3D printer market and look forward to the 2014 Atlanta Maker Faire."
Priced from only $499 to $689, the Asterid 2000 series 3D printer provides an authentic straight out-of-the-box 3D Printing experience. The 3D printer comes fully-assembled with open source 3D printer software for the PC. Linux and Mac software is also available for download on the internet. The 3D printer comes complete with software installation instructions and basic how-to guides to get started 3D printing right away. The integrated spool holder saves time by allowing the user to store extra filament right in the 3D printer.
The Asterid 2000 series 3D printer takes desktop additive manufacturing to a new level by offering a huge 608 cubic inches of prototyping volume. The robust direct drive extruder provides all the requirements to deliver fast quality prints. Plus, it features a spring loaded tension bearing for quick easy filament loading and accurate filament feeding. In addition, all the high-torque stepper motors are driven by DRV8825 stepper drivers with the ultra small 1/32 step size. Plus, they provide full over-current and over-temperature protection. The X and Y axises utilize GT2 timing belts that feature a curvilinear tooth profile and excellent positioning characteristics, noise reduction, high shear strength, and improved load carrying capacity. Acme screws designed for linear motion have uniform, smooth, precise threads and offer superior z-axis linear performance.
Plastic Scribbler Inc has always focused on providing high-quality 3D printers at the most affordable prices available. The improvements provided offer the end-user a better 3D printing experience and while other 3D printer companies have been raising prices, Plastic Scribbler Inc strives to keep the best pricing and value in the industry. The company provides one-on-one customer support and responds quickly to customer needs. Their website provides tutorials, videos, how-to guides and a extensive knowledge base to help even the most inexperienced 3D printer user to start immediately in their 3D printing adventure.
About Plastic Scribbler Inc
Plastic Scribbler Inc, founded in 2013 by Tim and Mike Manasterski, builds the highest quality $499 dollar 3D printers on the market. Built in Cumming, Georgia, sold to customers all around the world. For more information about Plastic Scribbler Inc, visit their website today.
Featured Product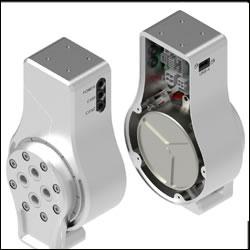 maxon launches the next generation of positioning controllers - the EPOS4. A high performance module with detachable pin headers and two different power ratings. With a connector board, the modules can be combined into a ready-to-install compact solution. Suitable for efficient and dynamic control of brushed and brushless DC motors with Hall sensors and encoders up to 750 W continuous power and 1500 W peak power. The modular concept also provides for a wide variety of expansion options with Ethernet-based interfaces, such as EtherCAT or absolute rotary encoders.