Variable beam splitters have a inhomogeneous layer distribution on a square substrate.
The components are used to incorporate two beams in an assembly with a

single laser when the laser power of both partial beams were supposed to be
identical following the last optic in the system. This is impossible with
conventional beam splitters because the different components transmit light
unevenly.
The beam splitters are based on a customer request. The designs depend on
the wavelength: If a variable beam splitter is developed for a wavelength of 532
nm, it does not function at another wavelength. For example, for 1064 nm
designs, transmissions from 45% to 55% and 10% to 70% are available, or for
the wavelength 753 nm transmissions from 4% to 20%.
Two standard sizes are offered: 45 mm x 22 mm and 70 mm x 22 mm. Other sizes
are available but the maximum length of the substrates is restricted at 70
mm.
http://www.lasercomponents.com/de-en/product/beam-splitter-cubes/
Featured Product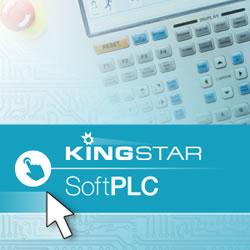 The top machine builders are switching from proprietary hardware-based PLCs, like Allen-Bradley, TwinCAT, Mitsubishi and KEYENCE, to open standards-based EtherCAT-enabled software PLCs on IPCs. KINGSTAR provides a fully-featured and integrated software PLC based on an open and accessible RTOS. KINGSTAR Soft PLC also includes add-on or third-party components for motion control and machine vision that are managed by a rich user interface for C++ programmers and non-developers alike.