New family of Motion Trackers is specifically designed for cost-sensitive industrial and prosumer applications
ENSCHEDE, Netherlands--Xsens, the leading innovator in 3D motion tracking technology, today expanded its successful 4th generation MTi product portfolio by releasing a new series of complete, self-contained 3D IMU/VRU/AHRS motion tracking modules for high volume industrial and 'prosumer' applications. The new MTi 1-series of Motion Trackers offer low cost while incorporating the latest in advanced sensor fusion and miniature MEMS technologies. Individually calibrated and tested to enable minimal implementation effort, the MTi 1-series delivers a dynamic accuracy of 1 deg RMS for roll and pitch, making them the most accurate 3D motion trackers in their class.

The communication protocol and API is identical across the entire Xsens product portfolio; making integration of the low cost MTi 1-series, de facto industry standard MTi 10-series and high-performance MTi 100-series easy. Designers can choose from the widest selection of high-performance 3D motion trackers and select the Xsens motion tracker suitable for their design, while re-using validated driver and application code from other projects, dramatically reducing engineering time and risk.
The MTi 1-series is a 12x12x2.5 mm PLCC28-compatible module that can output orientation, acceleration, rate of turn and magnetic field from its I2C, SPI or UART interfaces. The advanced and robust signal processing pipeline, along with the proven XKF3 sensor fusion algorithm, ensures unmatched performance in many applications including robotics, agriculture, heavy machinery, handheld laser scanners and drones. The module's onboard processing reduces the load on the application processor to lower the overall power consumption of the end system, while consuming less than 45 mW. The MTi 1-series is CE and FCC-certified.
AVALABILITY
Development kits are available now, including a license for the MTi-line SDK. System designers can also find example code featuring Xsens-designed drivers on ARM's mbed.org developers' website, where Xsens regularly updates its library of drivers and software. Pricing for the MTi 1-series starts below $70 starting at 5k units. For more information on pricing, customers should contact their local Xsens distributor or representative.
ABOUT XSEN
Xsens is the leading innovator in 3D motion tracking technology and products. Its sensor fusion technologies enable a seamless interaction between the physical and the digital world in applications such as industrial control and stabilization, health, sports and 3D character animation. Clients and partners include Electronic Arts, NBC Universal, Daimler, Autodesk, ABB, Siemens and various other leading institutes and companies throughout the world. Xsens is a Fairchild Semiconductor company, an industry icon delivering power solutions for the mobile, industrial, cloud, automotive, lighting, and computing industries. Xsens has offices in Enschede, the Netherlands and Los Angeles, California. Please contact us on the web at www.xsens.com.
Featured Product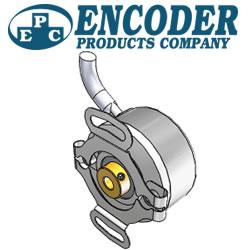 EPC is excited to announce our NEW online 3D Configurator. This new tool makes it even easier to configure EPC's products exactly how you need them for your application. The 3D Configurator interface is intuitive and works in any web browser for both desktop and mobile. It'll only take you a moment to learn your way around the program. Careful, though: it's so fun to play with, you may spend a whole afternoon on it!