SmartCam3D View augmented reality for small drones/unmanned systems will lead to safer and more effective drone use for the drone market.
Albuquerque, NM July 20, 2015

Rapid Imaging Software announced today that SmartCam3D View is currently in flight testing. Tests to date have been successful and Dave Geisler, Vice President of Operations, will be at the NASA UTM 2015 Convention to discuss applications and partnerships for use of this technology with commercial unmanned systems.
SmartCam3D View brings the power and utility of augmented reality (AR) to small drone platforms. The software allows small UAS/drone operators to view augmented reality overlays, such as way points and geographic points of interest during a flight. The AR overlays also include parcel numbers and airspace boundaries. This technology offers visual obstacle avoidance displays for airspace safety and enhanced mission effectiveness.
Mike Abernathy, Founder and Director of Development, notes, "We have made our augmented reality engine compatible with mobile computing. This technology insures that the operator knows where they are looking and flying at all times."
Rapid Imaging Software has a long history of innovation. SmartCam3D has been deployed in every US Army Shadow and Gray Eagle UAS system since 2003 and every US Marine Shadow UAS system since 2007. In 2014, US Army tasked RIS to create an integrated library version of SmartCam3D. The integrated video library model was successfully demonstrated in 2015.
SmartCam3D View delivers new technology for the drone market and is one of several new AR products by that will be available from Rapid Imaging Software the last quarter of 2015.
Featured Product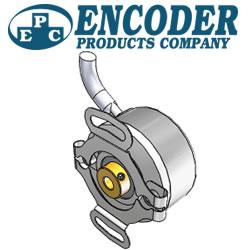 EPC is excited to announce our NEW online 3D Configurator. This new tool makes it even easier to configure EPC's products exactly how you need them for your application. The 3D Configurator interface is intuitive and works in any web browser for both desktop and mobile. It'll only take you a moment to learn your way around the program. Careful, though: it's so fun to play with, you may spend a whole afternoon on it!