Duncan, SC -- Stäubli welcomes Jim Drury to the Staubli Robotics Team.
Drury holds a B.S. degree in Electrical Engineering from J.B. Speed Scientific School. He has a diverse back ground in manufacturing sectors, technical applications and sales. Drury has fourteen years experience in automated systems as a project leader designing, specifiying and programming logical controls, HMI's, robotic systems and equipment interfacing. In addition to the extensive applications exposure, Drury's most recent ten years consisted of robotic, capital equipment and term contract supply sales.

"As part of Staubli Robotics", Drury states "I will apply my practical application and sales background to best serve our customers to form long term value-added partnerships".
As Midwest Sales Manager: Drury will be responsible for Michigan, Indiana, Ohio and Kentucky.
For additional information contact:
Jim Drury
Midwest Regional Sales Manager
Stäubli Robotics
(502)817-4247
j.drury@staubli.com
About Stäubli North America
Staubli North American headquarters is located in Duncan, SC and has over 200 employees supporting Textiles, Connectors and Robotics customers. The sales force is strategically placed on the West Coast, Canada, Mexico and elsewhere thoughtout the continent.
Visit www.staubli.us for more information on the company and products.
Featured Product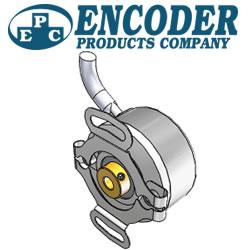 EPC is excited to announce our NEW online 3D Configurator. This new tool makes it even easier to configure EPC's products exactly how you need them for your application. The 3D Configurator interface is intuitive and works in any web browser for both desktop and mobile. It'll only take you a moment to learn your way around the program. Careful, though: it's so fun to play with, you may spend a whole afternoon on it!