Up to 65% Cost Savings over Conventional Plywood, Nail Layout, and Board Builds
TINLEY PARK, Ill.--Panduit Corp., a leading global provider of wire management solutions for wire harness builders, launched today the patent-pending Quick-Build Harness Board System. The Quick-Build™ System is a revolutionary modular, expandable solution comprised of 1' X 1' (305mm x 305mm) reusable grid tiles with specially shaped holes that accept repositionable accessories to improve the productivity of wire harness build time by up to 18% compared to plywood board and nail method.

The specially designed Quick-Build™ mounting pegs lock into the grid tiles with just a twist. Used along with the Quick-Build™ mounting platforms and nail holders, which accept Panduit conventional wire harness layout accessories and industry-standard testing fixtures, these components create a modular harness board system.
"Low-Volume-High-Mix (LVHM) manufacturers achieve the greatest savings due to reduced material costs -- up to 65% of layout and board builds," according to Bob Krisel, Vice President of Panduit OEM Solutions. "By reducing the number of bulky plywood boards, the Quick-Build™ Harness Board System delivers more than 50% in storage space savings."
The Quick-Build™ System elevates harness routing above the grid tiles, allowing wire harness manufacturers to use the Panduit Automatic Cable Tie Installation Tool (PAT). The PAT System is six times faster than conventional cable tie installation systems, which can further improve productivity.
Whether the need is to build a variety of wire and cable assemblies to meet different customer specifications or for prototyping new harness designs, the more harnesses built with the Quick-Build™ System, the more wire harness manufacturers' profitability increases by:
Improving storage efficiency and reducing costly square footage from storing plywood harness boards not in use
Reducing labor needed to retrieve and store plywood harness boards
Decreasing setup time as compared to the plywood board and nail method
Reducing repetitive work and improving safety from use of hammer and nails
Reusing existing Panduit harness board accessories to create a modular system
Decreasing capital expense by reducing the number of harness board accessories and test fixtures stored with plywood boards
Panduit OEM Solutions
When you harness the ingenuity of Panduit, you tap into a 60-year legacy of leadership in wire management that helps OEMs and contract manufacturers organize, connect, and protect electrical wire and cable systems for optimum performance and lowest total cost of ownership. www.panduit.com/OEM
Featured Product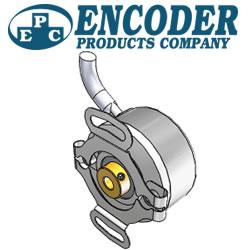 EPC is excited to announce our NEW online 3D Configurator. This new tool makes it even easier to configure EPC's products exactly how you need them for your application. The 3D Configurator interface is intuitive and works in any web browser for both desktop and mobile. It'll only take you a moment to learn your way around the program. Careful, though: it's so fun to play with, you may spend a whole afternoon on it!