Boca Bearing Company draws on 25 years of bearing industry experience to offer insulated ceramic coated bearings and ceramic hybrid bearings specifically designed for electric motors and high voltage applications.
Boynton Beach, FL September 06, 2015

The Boca Bearing Company has recently expanded inventory to include Electric Motor Quality (EMQ) bearings and Ceramic Coated Insulated High Voltage bearings. The electric motor and electric power generation industries are constantly seeking increased efficiency and longer up-times. This electrical equipment is often relied upon for mission critical situations and can be very costly to repair.
The elements that result in bearing noise are surface finish, ball grade, ring roundness, cage design, cage quality and absolute manufacturing repeatability. Electric Motor Quality (EMQ) bearings have extremely low noise levels so they can be used in electric motors or other noise critical applications. EMQ bearings are available in 3 different noise levels ZV2 (low noise), ZV3 (very low noise) and ZV4 (extra low noise.) Typically EMQ bearings are supplied in chrome steel 52100 with standard or C3 radial play and they can handle heavy radial loads with moderate axial loads.
Electrical pitting often occurs in bearings used in electrical equipment, such as motors and power generators, as a result of current leakage. Our new line of WWI KEKAO-T ceramic insulated bearings and ceramic hybrid bearings are ideally suited to prevent the micro-welding associated with high voltage bearing applications. The ceramic coating material creates a barrier against any stray currents passing through the bearing. Ceramic insulated, high voltage bearings can be used in industrial motors and generators, wind turbine generators, high-voltage motors, variable frequency motors, traction motors, engraving machines, high speed trains etc.
Boca Bearing Company, headquartered in Boynton Beach, FL, is one of the most trusted names in ceramic bearing and lubrication technology. The reduction of rolling resistance and conservation of energy has been the company's hallmark since 1987. Boca Bearing Company is a one-stop-shop for everything from prototyping to production.
Featured Product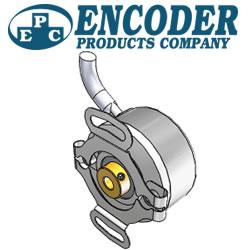 EPC is excited to announce our NEW online 3D Configurator. This new tool makes it even easier to configure EPC's products exactly how you need them for your application. The 3D Configurator interface is intuitive and works in any web browser for both desktop and mobile. It'll only take you a moment to learn your way around the program. Careful, though: it's so fun to play with, you may spend a whole afternoon on it!