Demo shows off Toshiba Machine's cost-effective TVL500 6-axis and THL300 SCARA solutions
TORONTO--CMTS BOOTH #2763

TM Robotics, partnered with Toshiba Machine, will demo Toshiba Machine's new TVL500 6-axis and the THL300 SCARA robots at this year's Canadian Manufacturing Technology Show (CMTS) from September 28 through October 1. Both robot series are part of Toshiba Machine's new cost-effective line and feature added energy efficiency and easy integration.
Although launched first in Europe, this will be the first time TM Robotics has exhibited the TVL500 6-axis robot in Canada. Its unique design allows for easy extensions with further generations of the model, based on the same concept, and it is an easy-to-program option that's attractive to the automation engineers. The TVL500 was also recently named a Special Committee Award winner at the 45th Machine Design Awards in Japan, based on the product's function, operation, and design. The awards are sponsored by technical newspaper Nikkan Kogyo Shimbun.
Also recently released, the THL300 SCARA robot continues to grow in popularity due to its lightweight, a benefit to system integrators, and low-energy consumption, a bonus for end users. These robots are ideal in stand-alone applications, but their ease of integration maximizes their appeal to machine builders and integrators, too.
In the short time since the launch, TM Robotics has sold thousands of the TVL and THL line in Europe and Asia. The core demand has been from EMS companies in Asia and high-precision assembly houses in Europe that are looking for a high quality, cost-effective product. In addition, other companies have been using the line for general handling and machine loading/unloading applications. In North America, this technology provides additional flexibility to machine builders and system integrators who need to customize robotics applications for specific verticals and manufacturers' footprints.
"We're looking forward to showing both attendees and fellow exhibitors how great this new range of robots is," said TM Robotics CEO Nigel Smith. "With a look and feel that's different from anything on the market today, these robots give users more cross-functional capabilities, extending the robots' shelf life longer than ever before."
About TM Robotics
TM Robotics, in partnership with Toshiba Machine, offers a comprehensive range of industrial robots ideally suited for high-precision assembly, machine loading/unloading and material-handling applications that can be dust proof, clean room, or IP65/67. The company's extensive product line starts with a Cartesian solution available in thousands of combinations from single actuators to four-axis solutions; six-axis solutions that can include precise vision-control; and a complete range of SCARAs from low cost to the industry-leading SCARA with 1200-mm reach that can carry up to 20 kgs. TM Robotics sells and services robots throughout Europe, the Middle East, India, Russia, and Africa, as well as North, Central, and South America, from headquarters in Hertfordshire, England and Elk Grove Village, IL, USA. For more information, visit www.tmrobotics.com or follow us on Twitter, LinkedIn and YouTube.
Featured Product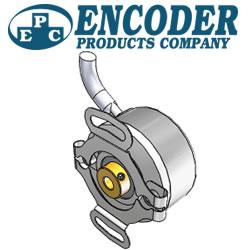 EPC is excited to announce our NEW online 3D Configurator. This new tool makes it even easier to configure EPC's products exactly how you need them for your application. The 3D Configurator interface is intuitive and works in any web browser for both desktop and mobile. It'll only take you a moment to learn your way around the program. Careful, though: it's so fun to play with, you may spend a whole afternoon on it!