PartWorks Launches Its Industrial Concierge(TM) Digital Manufacturing Service to Rapidly Design and Produce Low Volume Parts and Tooling utilizing the latest 3D Scanning, 3D Modeling and 3D Printing Technology with Quick-Turn CNC Machining, Injection Molding and Sheet Metal Fabrication.
Atlanta, GA November 09, 2015 -- PartWorks, a new rapid digital manufacturer of low volume metal and plastic parts, announced the official launch of its Industrial Concierge service to help companies bring products to life from design through manufacturing, whether starting from scratch or by reverse engineering an existing product. This announcement was made at FABTECH 2015, North America's largest metal forming, fabricating, welding and finishing event with over 40,000 attendees.

"By providing a one-stop solution that supports clients at any point in the product development process PartWorks is able to provide real value, whether they're an inventor or the innovation arm of a global manufacturer," said Scott Geller, CEO of PartWorks. In its first quarter in business, PartWorks has already worked on a wide variety of challenging projects, including:
* 3D scanning a tombstone to create a reproduction for use as a movie prop
* 3D modeling and producing a CNC machined aluminum beehive scale part
* Reverse engineering and 3D printing an out-of-production plastic modular office furniture component
* Designing and manufacturing an innovative steel conveyor system component.
Cine Stables, a PartWorks customer, needed a reproduction of an intricately carved tombstone to be featured in the recent History Channel movie "Roanoke -- Search for the Lost Colony". Instead of a traditional artistically created prop, the carved rock had to be a precise reproduction to capture extensive carvings on both sides. Michael Johnson was inspired to try state-of-the-art 3D scanning and printing to meet the challenge. "I called PartWorks, who traveled to the University library where it was housed within a week, performed a 3D scan, and created a 3D model that we were able to have 3D printed by PartWorks partner CloudDDM and painted by our art department. The reproduction was so precise and realistic the Director featured the replica in several close-up shots" remarked Mr. Johnson. "PartWorks helped us produce an extremely accurate reproduction astonishingly fast."
A spinout of Phoenix Stamping Group, a rapidly growing manufacturer based in Georgia with facilities in Atlanta and Ft. Wayne, Indiana, PartWorks combines innovative technology with decades of manufacturing experience - to simplify and speed the entire process from design to prototyping and production. Using 3D scanning, reverse engineering and 3D CAD design services, PartWorks can quickly design parts and tooling from scratch or by reverse engineering an existing product.
For production, the company leverages the latest technology to quickly match customer needs with the best option for supplying quick-turn metal and plastic parts. Customers are given the opportunity to have their parts made in America through PartWorks' network of manufacturing partners in Georgia and the U.S., including by parent Phoenix Stamping Group, or by partners across the globe, from South America to Asia. This unique combination of custom part design and production services dramatically reduces time-to-market while lowering cost and improving quality.
PartWorks serves companies in industries ranging from aerospace, automotive and energy to industrial, medical and movie production. The company has relationships with leading U.S. plastic and metal manufacturers in virtually every category: including 3D printing, CNC machining, plastic injection molding, investment casting, plastic and metal extrusion, metal stamping, and precision sheet metal and fabrication.
About PartWorks
PartWorks, LLC is a one-stop digital manufacturing service, from design through production of low volume metal and plastic parts and tooling. Whether starting from scratch or reverse engineering an existing product, our Industrial Concierge service integrates 3D scanning, 3D modeling, design & reverse engineering, prototyping and manufacturing of precision metal and plastic parts and tooling. The company combines innovative technology and deep manufacturing expertise with production capabilities in 3D Printing, CNC Machining, Injection Molding, and Metal Fabrication. As a spinout of Phoenix Stamping Group, PartWorks has the knowledge and experience to help design, redesign and produce virtually any plastic or metal tool, fixture or part.
Featured Product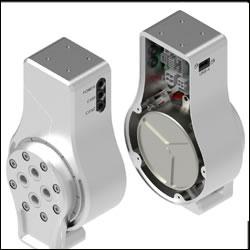 maxon launches the next generation of positioning controllers - the EPOS4. A high performance module with detachable pin headers and two different power ratings. With a connector board, the modules can be combined into a ready-to-install compact solution. Suitable for efficient and dynamic control of brushed and brushless DC motors with Hall sensors and encoders up to 750 W continuous power and 1500 W peak power. The modular concept also provides for a wide variety of expansion options with Ethernet-based interfaces, such as EtherCAT or absolute rotary encoders.