Budgee, the Friendly Robot that Follows You and Carries Your Things is now being shipped to consumers and appearing in households all over the world.
WALL, N.J., Dec. 4, 2015 -- Consumers throughout the world are excitedly receiving the initial shipments of the world's first robot designed to operate within the family home, work and play environments. Five Elements Robotics announces the official launch of Budgee the Friendly Robot that Follows You and Carries Your Things. The concept for Budgee was born in 2013 when the company created their first prototype of Budgee which debuted at the RoboBusiness Conference in Santa Clara, CA that year. At that time and at every event since where successive prototypes have debuted, Budgee has received an overwhelming response from the media and excited consumers.

Budgee is a robot that will follow its owner via a transceiver that the owner carries or wears. Budgee can carry up to 50lbs, yet it is lightweight (weighing only 22lbs) and portable (Budgee folds up for easy transportation and storage). Budgee is the first robot of its kind to be available to the general public and is among the first robots to usher in the era of robotics. As such, Budgee won the Gold American Business Award for Most Innovative Product, 2015 and the Gold Award for New Product in Consumer Electronics, in July of this year.
"As we deliver the robots to our pre-ordered customers we are working closely with them to correct any issues that arise as the robots are introduced to new environments and scenarios in the consumers world, that are not possible to replicate in our lab or on the street", says Five Elements Robotic's CEO Wendy Roberts. "We are finding that people are coming up with innovative ways to use the robots that we hadn't considered when we were originally developing Budgee. But we are happy and excited to support our customers as they integrate this amazing innovation to enhance and improve their lives."
"In the next few months Five Elements Robotics plans to donate several robots to disabled veterans and others whose stories have touched our hearts and who are in need of Budgee's assistance and companionship." says Roberts.
Budgee is now available at www.5erobotics.com for $1599.
Media Contact: Wendy Roberts, wendy@5erobotics.com, (800) 681-8514
Five Elements Robotics, founded in 2012 by Wendy Roberts, is dedicated to transforming the human robot relationship. Located in Wall, NJ Five Elements Robotics is focused on developing robots for consumers and commercial applications.
Featured Product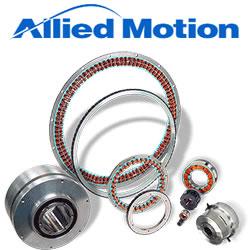 Allied Motion's Megaflux MFH170i series of 170 mm (6.7 in) diameter housed brushless torque motors consists of a high performance brushless DC torque motor, a digital servo drive, and an optical encoder, all integrated into a rugged machined aluminum housing with robust duplex bearings. The MFH0170i series features a 63.5 mm (2.5 in) large-bore through shaft, and is characterized by a very high torque-to-inertia ratio. There are three stack lengths in the series with peak torque ranging from 8.5 up to 16.9 Nm (75 up to 150 lb-in). The standard winding voltage is 48 V. And to ease the hassle of long leadtimes for prototypes, the new MFH170i is now available through our QuickShip program.