Certified Mitsubishi and Siemens integrator addresses large demand for integration and engineering support among manufacturing companies with new hire
Austin, TX - January 14, 2015 - Patti Engineering, Inc., a leader in control systems integration, today announced that it has hired Scott Boddicker to lead business development in its Austin,Texas office. Patti Engineering has had a presence in Texas since 2010.

Boddicker's 10 years of experience in technical sales in the Texas region will be an asset to Patti Engineering as the company continues to service the control system integration needs of industrial markets. Boddicker's expertise is in pump and power, including electrical and petroleum generation. Prior to Patti Engineering, Boddicker was an Outside Sales Representative in Selma, Texas. He has also achieved Caterpillar University certification.
"We are very excited to have Scott on the Patti Team here in the Austin, TX office," said Steve Palmgren, VP of Texas Operations. "He brings the perfect blend of sales experience and a genuine passion for helping his customers. His trusting nature will help him drive growth in the Patti Engineering Austin office."
About Patti Engineering, Inc.
Patti Engineering, Inc. is a CSIA Certified control systems integration company offering high-caliber engineering and software development services. Patti Engineering's technical expertise in electrical control and information systems provides turnkey control systems integration for design/build, upgrade/retrofit and asset/energy management projects. Industrial automation, production intelligence and shop floor IT solutions services include: project management, electrical engineering, hardware design, hardware procurement, software development, installation, calibration, start-up testing, verification, documentation, training and warranty support. Customer satisfaction and project success earned the company placement in the Control Engineering Magazine's Hall of Fame. For more information, visit http://www.pattieng.com.
Featured Product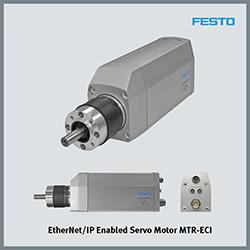 Mechatronic Motion Solutions from Festo is a unique system of components, modules, and software. It integrates all types of pneumatic, servopneumatic and (electro)mechanical automation motion and combines them according to your task. Irrespective of the control system environment you use, Mechatronic Motion Solutions always provides the appropriate interfaces. The fingers can be actively moved and their strength amplified; the operator's hand movements are registered and transmitted to the robotic hand in real time. The objectives are to enhance the strength and endurance of the human hand, to extend humans' scope of action and to secure them an independent lifestyle even at an advanced age.