FocusMotion, a motion recognition algorithm company dedicated to improving health through tracking and translating human movement, today announced Creator, the first machine learning tool that allows developers to teach the FocusMotion algorithm new movements.
Any developer can use Creator to create movement, gesture and motion recognition algorithms that will identify repetitive movements on wearables or any phone on Android or iOS platforms. To create an algorithm, the developer simply gathers data, inputs it, and then Creator learns the movement and builds the proper model.

"After the launch of our SDK in September, developers were asking for unique movements to track manufacturing, physical therapy, sports and more, so we created a tool to accept the plethora of motions out there," said Cavan Canavan, co-founder and CEO of FocusMotion. "By providing developers with these machine learning and algorithmic tools, they can create, add and distribute new movements to their users."
The FocusMotion algorithm has already been vetted with partnered brands, including Samsung, Microsoft, Pebble, the Los Angeles Dodgers, and Fitocracy, who leveraged these tools to create Fito+Pebble powered by FocusMotion, the first-ever iOS app that allows Pebble smartwatch users to automatically track their exercises and workouts.
"Creator impacts the body sensor and wearable markets because it instantly broadens the use case of any open wearable device or phone," said Pawankumar Hegde, product development engineer, Intel. "The platform morphs these devices from simple step trackers into tools that can track anything that a developer can think of -- from enterprise uses in manufacturing, to sport, to healthcare, to exercises. Creator is an empowering piece of software for creating new wearable and IoT applications."
Canavan added: "In addition to all that it provides to developers, Creator helps us broaden our motion recognition database, crowdsource new movements, and understand our partners better. We aim to be the go-to platform for motion recognition for any developer on any OS, and with Creator, we're putting some of our most powerful processing tools in the hands of talented and driven developers in order to reach that goal. We're excited to see what people will do with it."
Throughout 2016, FocusMotion will continue to release innovative new tools for developers. Creator is currently available at: http://focusmotion.io/?page_id=663.
Source: http://focusmotion.io/
Featured Product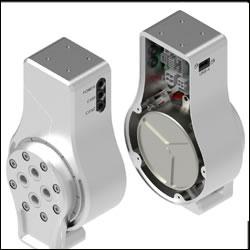 maxon launches the next generation of positioning controllers - the EPOS4. A high performance module with detachable pin headers and two different power ratings. With a connector board, the modules can be combined into a ready-to-install compact solution. Suitable for efficient and dynamic control of brushed and brushless DC motors with Hall sensors and encoders up to 750 W continuous power and 1500 W peak power. The modular concept also provides for a wide variety of expansion options with Ethernet-based interfaces, such as EtherCAT or absolute rotary encoders.