Hot Stories
Julian: A Open Source Grammar Based Speech Recognition Library
Submitted on 02/24/12, 11:13 AM | Click Here for the full article: Achu's TechBlog

Achu Wilson is building a personal robot called Chippu. Using Julian, a special version of Julius Speech Recognition Library, he was able to recognize and execute voice commands. He details the process of getting the library working with ROS in his blog post here.
Comments (0)
This story does not have any comments. Be the first to leave a comment below.
Post A Comment
You must be logged in before you can post a comment. Login now.
Featured Hot Product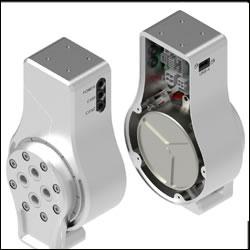 maxon motor's ESCON 50/5 is a mini OEM plug in module with a 4 quadrant PWM servo motor controller that efficiently controls brushed or brushless DC motors containing hall effect sensors, with power levels up to 250 watts. This compact controller runs at 98% efficiency and may be used on common 12V, 24V and 48V DC systems.