Hot Stories
Julian: A Open Source Grammar Based Speech Recognition Library
Submitted on 02/24/12, 11:13 AM | Click Here for the full article: Achu's TechBlog

Achu Wilson is building a personal robot called Chippu. Using Julian, a special version of Julius Speech Recognition Library, he was able to recognize and execute voice commands. He details the process of getting the library working with ROS in his blog post here.
Comments (0)
This story does not have any comments. Be the first to leave a comment below.
Post A Comment
You must be logged in before you can post a comment. Login now.
Featured Hot Product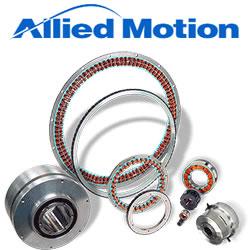 Allied Motion's EnduraMax 95i integrated brushless motor-drive is now available on our QuickShip program! Order a QuickShip model online* from our e-catalog and receive it within 48 hours. Now there are two EnduraMax frame sizes: the 75 mm (2.95 in) EnduraMax 75i and the 95 mm (3.74 in), NEMA 34 EnduraMax 95i. The new E95i series offers rated continuous power of up to 750 W and rated continuous torque up to 2.4 Nm (340 oz-in). EnduraMax motor-drives offer ideal solutions for powering small electric vehicles, smart valve operators, packaging and handling systems and similar applications where intelligent brushless motor-drives provide an advantage over DC brush or brushless motors that require separate drives.