Hot Stories
Printable Robots From MIT
Submitted on 04/03/12, 11:50 AM | Click Here for the full article: MIT Computer Science & Artificial Intelligence Lab

The Massachusetts Institute of Technology (MIT) is leading an ambitious new project to reinvent how robots are designed and produced. Funded by a $10 million grant from the National Science Foundation (NSF), the project will aim to develop a desktop technology that would make it possible for the average person to design, customize and print a specialized robot in a matter of hours.
The project envisions a future desktop technology that prints actual programmable hybrid electro-mechanical devices from simple descriptions on-demand, anywhere, and with performance one would expect from a team of professional engineers, using advanced materials. The project aims to transform manufacturing as dramatically as the personal computer democratized information technology and transformed how we communicate.
Comments (0)
This story does not have any comments. Be the first to leave a comment below.
Post A Comment
You must be logged in before you can post a comment. Login now.
Featured Hot Product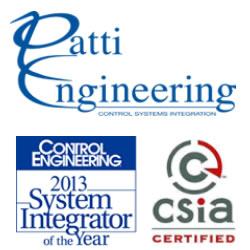 Patti Engineering knows system integration. Our technical expertise in electrical control and information systems combines to provide you with the right solution for your automation needs, asset/energy management, product distribution, production information, and complex control applications. Our niche is that we embrace our customers' problems, where other companies have walked away. Therefore, we have built systems, machinery and equipment for clients that are the world's "onlys." Founded in 1991, our information and control systems are used for retail distribution, manufacturing plants, water/theme parks, libraries, law enforcement, military, municipalities, waste water, food industry, ice arenas and college/universities.